Belgian SweepBright and NRB push Century 21 towards 'next generation agency'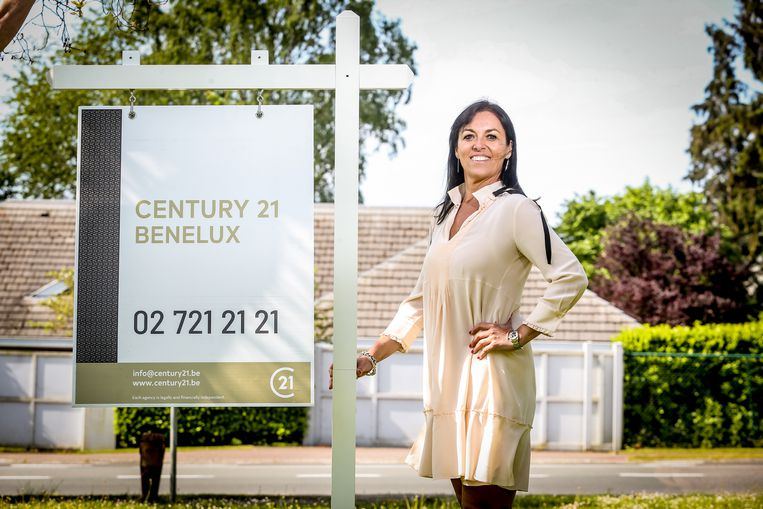 Collaboration prepares Century 21, one of the world's largest real estate networks, in the Benelux for the new digital era
Innovative 'Proptech' app by SweepBright helps real estate agents free up to 70% of their time for client contacts
SweepBright aims to conquer the South American real estate transaction space through new partnership with online marketplace Segundamano, part of Norwegian media group Schibsted
The Belgian start-up SweepBright and NRB, one of Belgium's largest IT service providers, announce for the Benelux a groundbreaking partnership with Century 21, one of the largest US-based networks of real estate agents. SweepBright's "proptech" application enables real estate agents to create, publish and track property listings significantly faster, and stay on the move at all times. NRB analysed the market for the best technological solution in order to set up a digital platform for Century 21 Benelux and rapidly concluded that SweepBright presented the technological platform and vision it was looking for.
SweepBright enables real estate agencies to do away with the conventional, time-consuming manner in which real estate listings and contacts are created and processed. Instead of writing down all details on site with pen and paper, followed by manually inputting them into a computer back at the office, and only then being able to put the property online, real estate agencies using SweepBright can enter and publish the listing on the go on their smartphone. Moreover, SweepBright is easy to combine with other apps which agencies can use to support their daily operations. As a result, the excessive amount of time agents spend behind their computer can now be allocated to what really matters: direct contact with customers - both vendors and prospective buyers or tenants - and therefore significantly improve their productivity and the overall customer experience.
Isabelle Vermeir, CEO Century 21: "Given the complexity of the current media landscape – think of online classified platforms and social media – and the massive growth of the number of communication channels such as e-mail, telephone and chat, it is becoming increasingly difficult for real estate agents to work efficiently without a robust technological backbone. Since our agents spend most of their time on the road, we urgently needed an up-to-date, flexible and mobile solution based on technology we could combine with other tools and apps. We don't believe agencies should become tech companies as such but rather thriving new generation real estate agencies empowered by the latest technological advancements. This approach has lead to the collaboration with SweepBright and NRB and will result in an important leap forward for Century 21 Benelux."
"SweepBright's vision is very much in line with the roadmap and requirements to which the real estate agent's profession must answer now and in the near future," states Pascal Laffineur, CEO of NRB.
Next generation real estate
The collaboration between SweepBright, NRB and Century 21 marks a noteworthy evolution for the real estate transaction industry in Belgium. Indeed, Century 21 Benelux becomes the first real estate network to tap into the global trend of next generation agencies: a new and fast-expanding wave of extremely successful real estate agencies coming in from dynamic markets such as the UK, Australia and the USA.
Raphael Bochner, CEO SweepBright: "The next generation agencies make full use of recent technological advancements to help free up around 70% more time for those all-important client contacts. Without costly investments, this enables them to take a significant step ahead of the competition. Furthermore, this technological disruption does not impact employment levels; the idea is not for real estate agencies to work with fewer people but rather to empower their existing agents to work more efficiently than ever before."
The next generation agencies' efficient way of working and refreshingly contemporary approach has not gone unnoticed by ambitious investors and venture capitalists. Indeed, this wave of agencies have succeeded in attracting significant investment capital around the globe. The recently established brokerage, Compass, for instance, just raised $450 million from Softbank.
SweepBright has also sparked an enthusiastic interest from the investment world, raising €2 million in venture capital from Volta Ventures and business angels such as Pieterjan Bouten, Louis Jonckheere and Jeroen Lemaire.
Norwegian-Mexican partnership
SweepBright's success, however, is not limited by its own borders. Thanks to a partnership in Mexico with the Norwegian media group Schibsted – active in 23 countries worldwide – and its online marketplace Segundamano, the start-up has the enormous South American real estate market firmly in its sights. On top of that, SweepBright will also be opening an office in Australia in early 2019, where it already has a growing number of clients.
You can find more information in the press kit below.
Press kit SweepBright
PDF - 1.5 Mb
Download