Belgian SweepBright attracts 2.3 million euros in fresh capital to conquer South American and Australian property markets
Antwerp property technology platform already transforming international real estate sector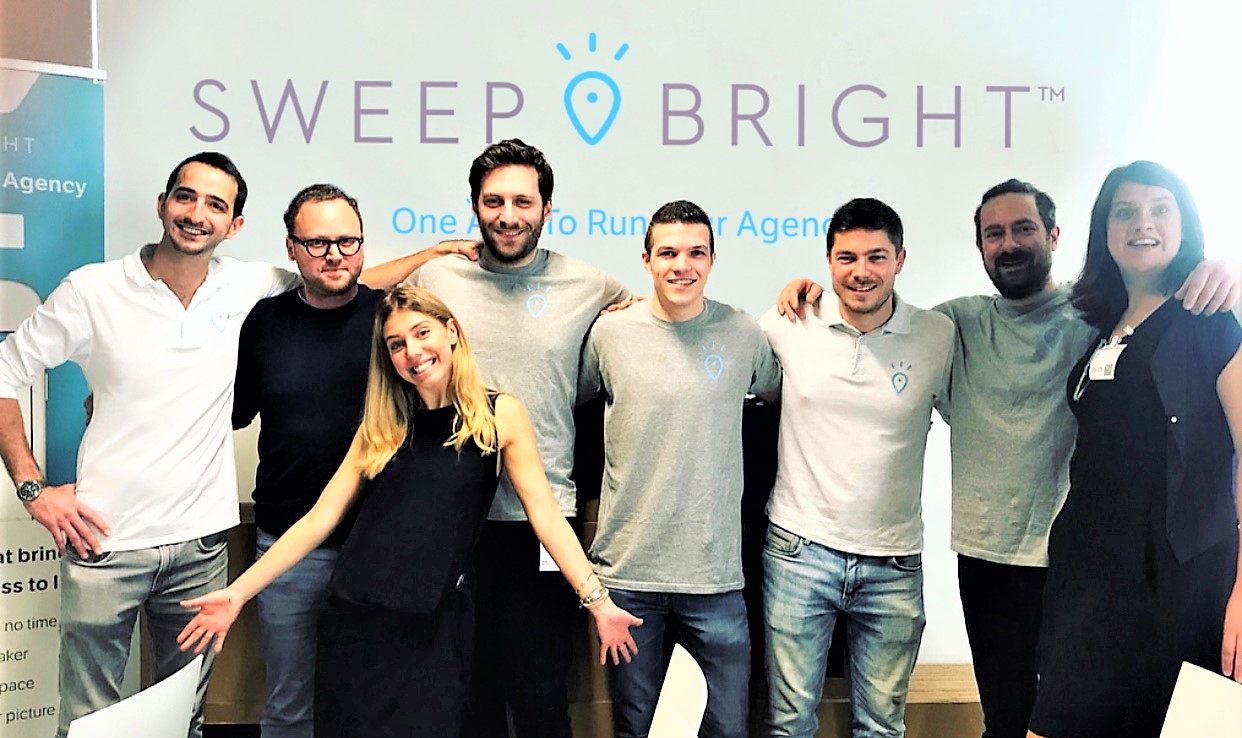 ANTWERP — The Antwerp scale-up SweepBright has acquired an additional 2.3 million euros in capital investments during a new funding round. This successful series A round confirms SweepBright's position as an important international player in the proptech sector. The new investors are Cennini Holdings (the investment fund of the Claeys family), QuaeroQ (the investment fund of the Matexi Group) and a number of private investors linked to Quaestor Investment Management. In addition, Volta Ventures, Pieterjan Bouten and Louis Jonckheere from Showpad and Jeroen Lemaire from In The Pocket, who already invested a collective 1.5 million euros in SweepBright in 2017, also reaffirmed their trust via the series A financing.
Technology for the real estate agency of tomorrow
Property technology (or proptech for short) is a collective noun for technologies that are transforming the real estate sector. SweepBright's technology, for example, enables real estate agents to create, distribute and follow-up on their listings via their smartphone, with considerably greater speed and convenience. All that via a centralised digital platform that also enables seamless integration with other apps. And because real estate agents no longer have to manually input their property listings, they gain up to 70% time which can be allocated to the more valuable client contacts and improved service, resulting in increased sales figures.
Raphael Bochner, CEO SweepBright: "The future belongs to real estate agencies who are able to make the shift to increased productivity, a better customer experience and more robust digital marketing. This trend is already very visible in countries such as the US. But even in Belgium, there are several agencies – including a few newcomers – who have high ambitions with this approach. The biggest achievements are booked by real estate agencies that go beyond mere technological gimmicks and make a radical break with the traditional ways of working."
International trend
So-called "next-generation" real-estate agencies are making significant inroads around the world, thanks largely to proptech solutions such as SweepBright. And they are leaving traditional agencies behind with their unparalleled speed, markedly improved efficiency and keen focus on customer experience. The US next-gen agency Compass, for example, recently raised $400 million. In the UK, the agency PurpleBricks has also booked phenomenal success. In Belgium, agencies such as WeInvest and Immo Francois are also capitalising on the new trend, with success. It shouldn't come as a surprise that the leading venture capital fund, Thomvest Ventures has cited SweepBright as one of the leading apps on the market for the real estate transaction space.
Frank Maene, Managing Partner of Volta Ventures: "There have been some significant evolutions on the real-estate market. But when it comes to efficiency, there is still a lot of room for improvement. SweepBright is already facilitating that shift, enabling estate agents to focus more of their time on clients. Raphael Bochner knows the property market better than anyone and is well aware of the challenges facing the sector. He has developed the solution. Now it's simply a matter of rolling it out as far and as wide as possible."
Ambitious international growth plans
SweepBright is today already active internationally through its offices in Antwerp and New York. SweepBright also has its sights set on the further development of the Mexican market. Through a partnership with the Mexican classifieds website Segundamano, the Belgian company will gain a foothold in the enormous South American real estate market. And via an agreement with the Real Estate Institute Queensland, the door to the rapidly growing Australian market is also wide open. Indeed, SweepBright now has plans to capitalise on those opportunities with the establishment of a local office in Brisbane.
With its newly acquired financing, SweepBright intends to expand its team with additional developers and sales profiles. SweepBright also intends to bump up its investments in R&D with a rapid expansion of its data analytics capacities and the addition of extended campaign management features.
Press kit SweepBright
PDF - 1.0 Mb
Download