Corona does not hold startups back: record number of entrepreneurs join accelerator Start it @KBC
Start it @KBC welcomes 67 startups focused predominantly on sustainability, health, smart living and digitisation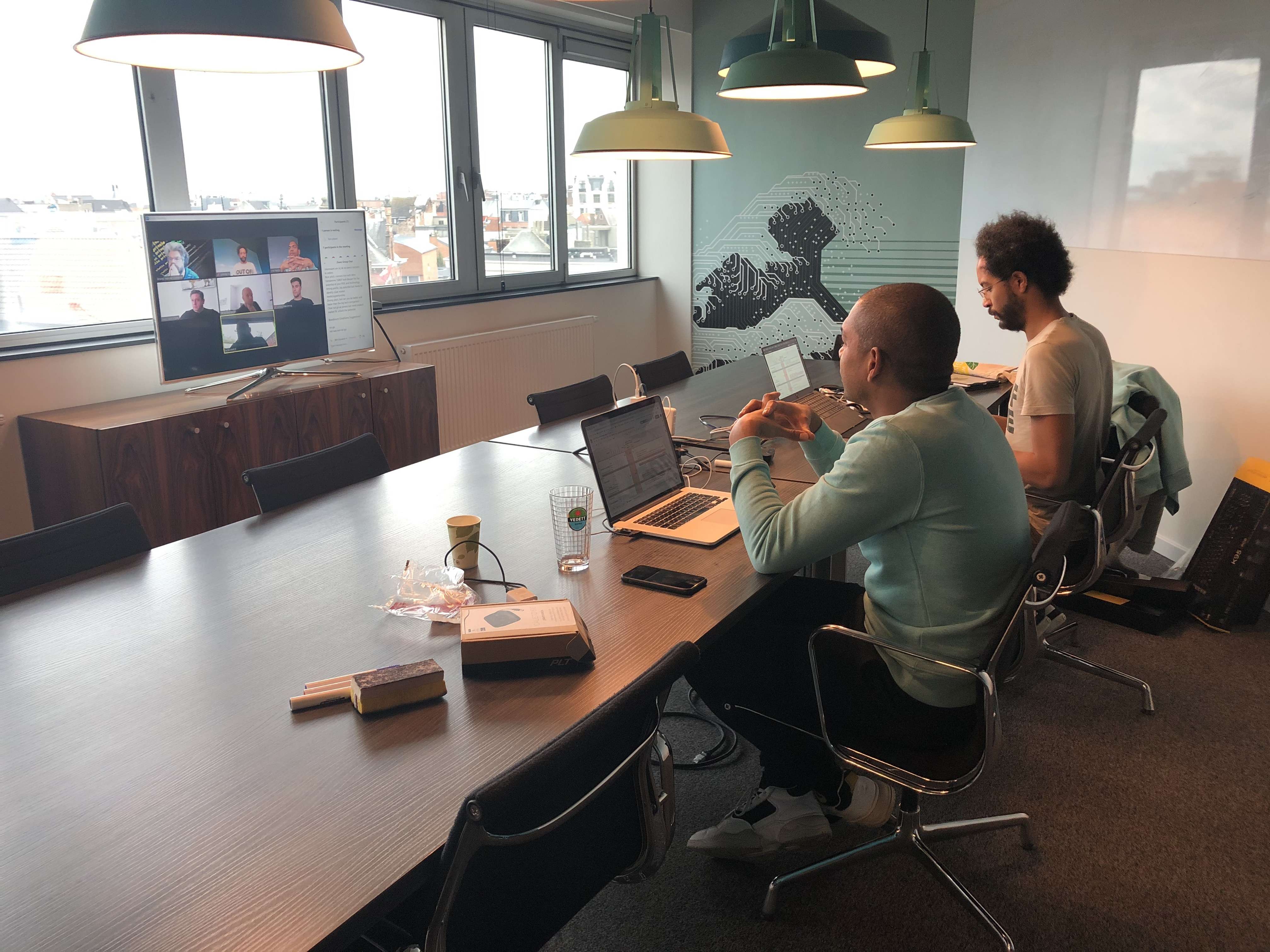 281 startups signed up for Start it @KBC's 2nd pitch wave 2020
Start it @KBC selects 67 startups. More than 1.000 startups are now part of the Start it @KBC community, in Belgium and abroad.
53% of the new startups have at least one female founder
Trend: startups focus on major social themes: sustainability, health, smart living and digitization
Antwerp, 16 October 2020 - More than 280 startups signed up for Start it @KBC's 20th pitch wave, a record number since the accelerator's launch in 2014. 67 startups survived the rigorous selection process and will be prepared to scale up their businesses over the coming months. Start it @KBC continues to support startups from all sectors. In the coming year, however, the accelerator will invest even more in societal challenges such as sustainability, health, smart living and digitisation.
Start it @KBC's pitch days took place on 14 and 15 October and just like in March, they brought the startups and jury members together 100% online. 67 startups will be given the opportunity to scale up their businesses over the coming months under the guidance of the many mentors and experts that make-up the ecosystem of Belgium's largest accelerator.
Lode Uytterschaut, founder & CEO of Start it @KBC links the enormous number of applications to the corona crisis: "It is remarkable that in a turbulent and economically unstable year such as this we have seen a record number of startups making an appearance during our pitch days. Many people who have been working from home suddenly had more time to focus on their own business ideas and are now taking the plunge by founding their own startup. The same goes for many talented people who lost their jobs as a result of the coronavirus crisis."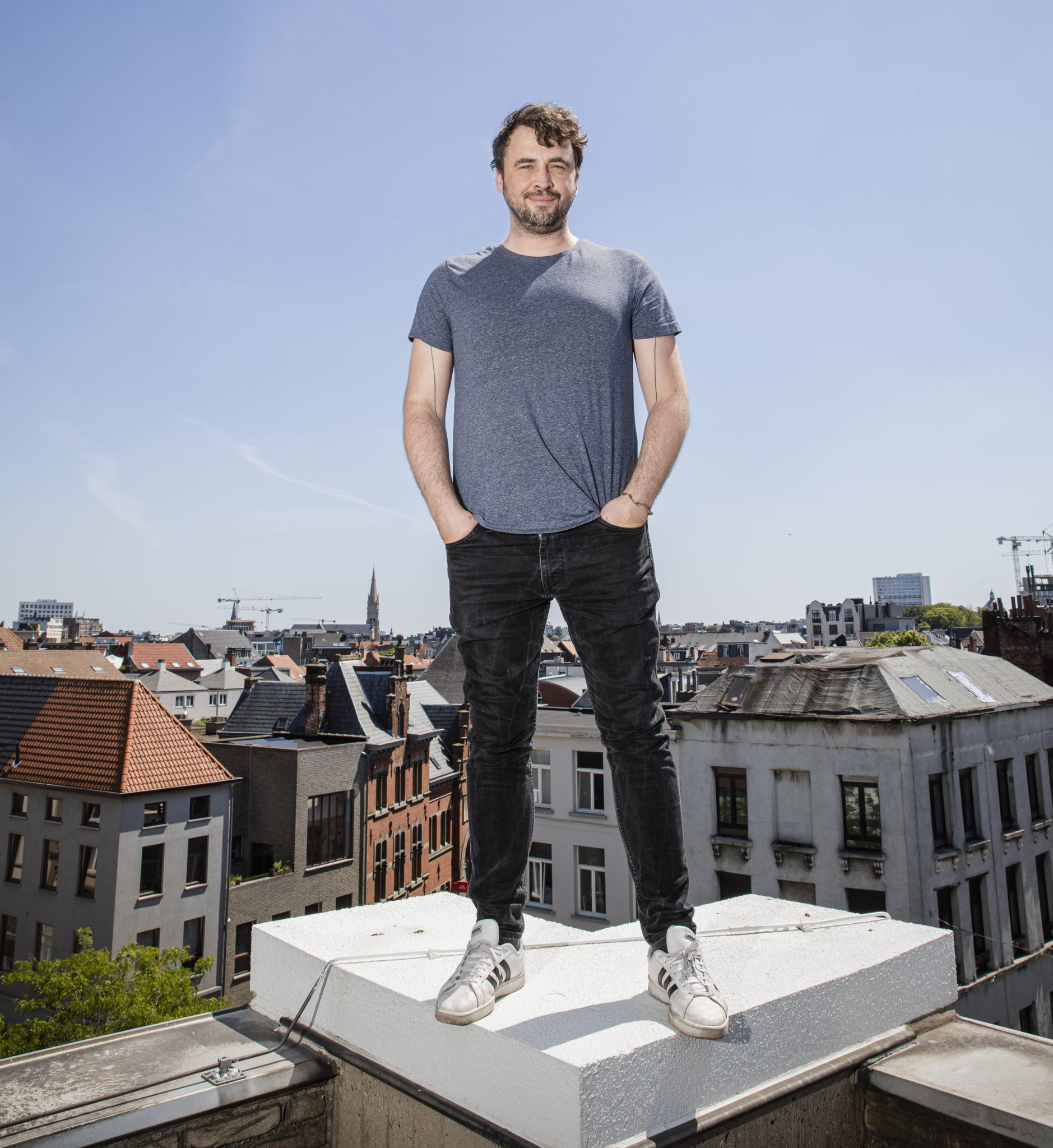 "It is also striking the extent to which founders today are prepared to tackle real social challenges. We strongly encourage this at Start it @KBC: start from real problems and needs, and make sure your innovation has real impact on the world," says Lode Uytterschaut.
Sustainability, health, smart living and digitisation
​In the coming year, Start it @KBC will focus on four social challenges that form the primary focus of the participating startups:
Sustainability: 14% of the new startups focus on ecological and sustainable solutions.
Health: Technology and health go together with increasing frequency. 20% of the new startups support the traditional healthcare sector or give us the tools to lead a healthier life.
Smart living: Our homes are getting smarter thanks to the combination of the Internet of Things and artificial intelligence. 12% of the new startups focus on innovative technologies that help us save time, energy and money.
Digitisation: Since the start of the coronavirus crisis, the world has become more digital with increasing speed. This trend is having an impact in all areas, including the way we work. 18 new startups develop digital methods, platforms and processes that help companies digitise and automate.
"The Start it @KBC ecosystem has had an enormous economic and social impact in recent years. Now more than ever, we want to focus our attention and resources on positive change and solutions for some of today's major social challenges. The majority of startups in our community are surviving the crisis. They will continue to recruit and drive change. They are our hope for recovery," says Anna Thomlinson, Managing Director of Start it @KBC.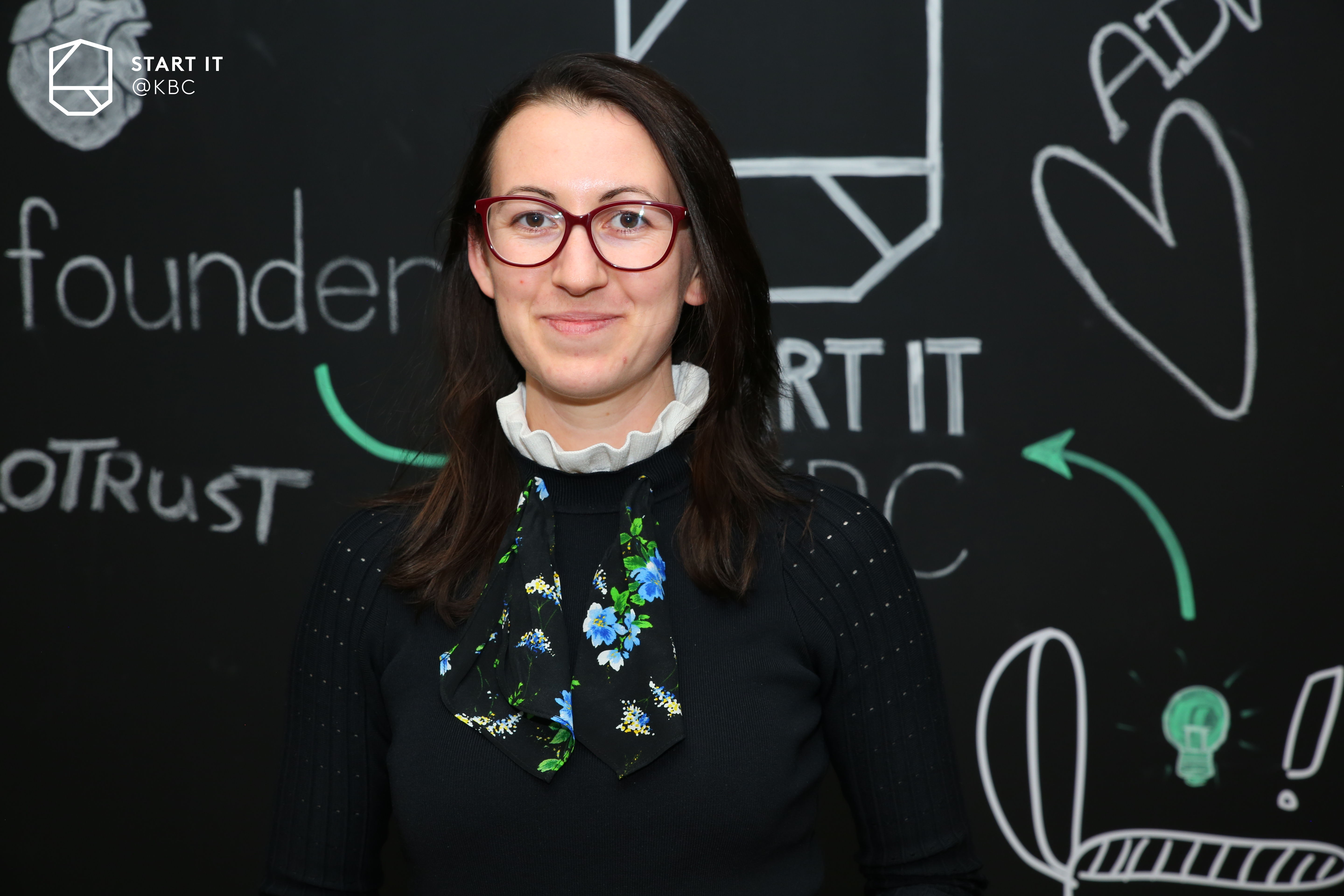 The new startups are: Ailvis, AKARI Analytics, Aspyro, Big Boy Systems, BloomUp, BruFresh FOOD, Brussels Impact Club, Chef Koochooloo, CO2Tutor, conflicool, CoSounders, Crowdselling, Cuustomer, DISHED, DotDoe, Drawify, Dressr, ecoBirdy, FEMMESProd, Furoo, Garvis, GLAZOO, Gold Butter, Gus Foods, Guud, HealSeal, Hector., i.Revitalise, Julia Belgium, Kaly Ora, Knoopwerk, Lichtwerk, Linguineo BV, ​ LithoBox, Little Sensei, Mobile Battery Power, MONA Health, Monitr, N-UE Fine Jewelry, Noman Technics, NOOSA, okono, One LightOn, OVUN, Para Ti, Plugnotes, PlugZoo, PM network, Prexie, Radsan protective, Re-proVet, Roadwork, Shampoo, Skyebase, Smart Face Masks, Smartass Academy, Spot Workshops, Strain 2 Data bv, Taito, Tickits Easy, Toster, Wired Differently, Work Out Of Office.today, Xplendit, ...
Commitment and effort
​Accenture, DPG Media, KBC and Telenet, the strategic partners behind accelerator Start it @KBC will continue to join forces in the coming months to accelerate the new batch of startups' development through an intensive acceleration program. Central to this is the founder-centric approach that lies at the basis of the accelerator's success. After all, Start it @KBC is not looking for shares, does not charge entrance fees, and does not oblige startups to become customers of the partners. The only things the accelerator expects from the new batch of startups is commitment and effort
---
Fact & figures
New wave
53% new startups with female founder(s)
13 new startups are active in the health industry, followed by 11 in e-commerce and 11 in the software industry. 
General
More than 1.000 startups are part of the Start it @KBC community, in Belgium and abroad.
27% of startups have at least one female founder, compared to 7 percent in 2017, an increase of 20%.
The startups have collectively raised more than 200 million euros in funding.
In total, the startups have already generated more than 150 million euros in sales.
---
Testimonials from new startups
"From the beginning, ecoBirdy's purpose was clear: to reduce post-consumer plastic waste by transforming it into sleek and circularly designed products. And in so doing, to make sure it doesn't end up in our ecosystems. One example is the kids furniture we make out of recycled plastic toys. Now we are ready to take the next steps in our growth with the structural and financial guidance of Start it @KBC. We believe that their expert advice will help pave the way for our creative and eco-friendly developments." - Joris Vanbriel & Vanessa Yuan, founders ecoBirdy (Antwerp)
"MONA is a screening solution for the most common eye diseases that can lead to blindness, analyzing images of the retina with artificial intelligence. MONA was developed by VITO and Prof. Dr. Ingeborg Stalmans from the KUL to improve the life of patients, their access to care and to prevent blindness. I look forward to working in the coworking space offered by Start it @KBC, where I can meet other entrepreneurs and become part of a real community. In addition, I expect the coaching by the Start it @KBC experts to help us find the right solutions for our challenges and accelerate our growth." - Olivier Ménage, co-founder MONA (Brussels)
"Smart living is becoming increasingly important as people invest in their homes to improve both their health and quality of life. In this context, we have developed a smart living device and online dashboard which measures indoor air quality, proposes workable improvements and serves as an educational tool. We are excited to join Start it @KBC because we want to share our experiences with other startups and get in touch with investors. We also like the fact that Start it @KBC gives founders the freedom to develop their vision without 'taking over'." - Daria Shcherbak, co-founder CO2Tutor (Brussels)
"SkyeBase combines the power of artificial intelligence, data analytics, drone technology and Drones-as-a-Service to inspect industrial cranes. Via our digital asset management platform, our customers can transform towards a more sustainable, efficient and safer way of working. We applied to Start it @KBC because of their experienced mentors and coaches. But also because of their vibrant and inspiring community is exactly what we need to help us grow our startup and our personal skill sets."- Tom Daniëls, founder SkyeBase (Antwerp)
---
Testimonials from Start it @KBC's strategic partners
"Climate change is the greatest challenge currently facing our society. Which is why Accenture is dedicated to helping organisations limit their carbon footprint. Being a partner of Start it @KBC is important to us because we strongly believe in the program and we love being part of such a strong innovative ecosystem. Together, we have a strong chance to combine technology with human ingenuity in order to reduce our impact on the environment." - Thibault Dubois, Consultant Manager, Accenture
"For DPG media, the arrival of 5G is currently a big challenge for the future. Digitisation and 5G will also become increasingly important for startups. Thanks to 5G, jobs or tasks that are currently linked to a specific building or infrastructure will also be able to be performed remotely. This implies a major transition and we want to support Start it @KBC's startups in this process by sharing our knowledge and expertise." - Sven Van Vlem, Head Technology News City, DPG Media
"We are currently witnessing an enormous digital acceleration in the healthcare sector, with wearables, apps and e-health platforms. At the same time, we see that the aging population has new needs that can, in part, be fulfilled with digital technology. It is important that startups also target this area of the healthcare sector given their ability to develop new technologies quickly. But technology always needs a human connection. And that's where we help startups: with the connection between digital and the human touch." - Katrien Van Gijsel, Business Innovation Manager, KBC
"Telenet's connected products are present in many people's 'smart' homes so we are well placed to offer smart home services as well. Startups can tap into new trends in this domain and respond very quickly. We help Start it @KBC's startups to better understand their customers and give them a boost in the market. In the other direction, we learn a lot from the startups because they can quickly test new products." - Elie Devlieger, Strategy Expert, Telenet
////