Digital innovation company Flow Pilots hires new CEO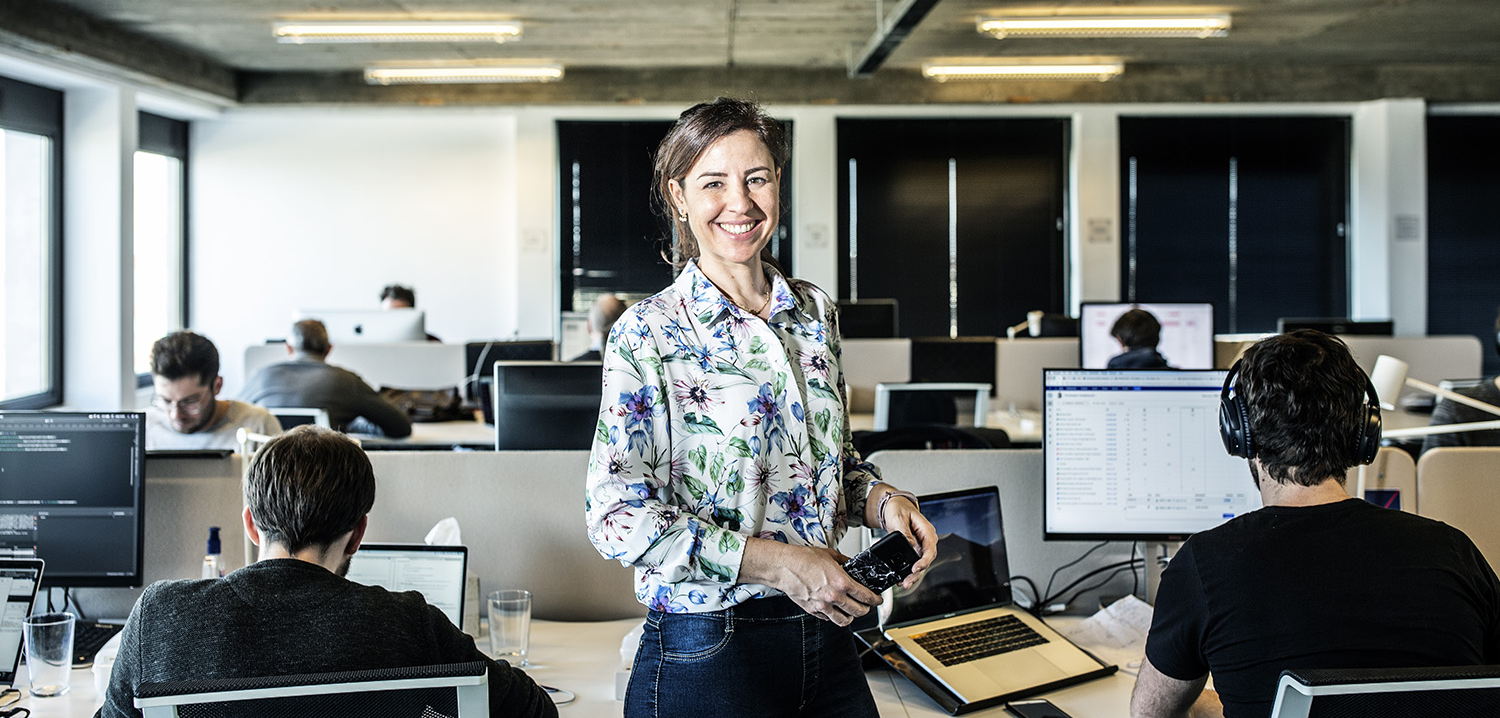 Antwerp, February 21st 2019 – Dewi Van De Vyver becomes the new CEO of Flow Pilots, expert in supervising and executing digital innovation processes. The company based in Antwerp, is setting up digital projects for clients such as Agfa, Axa, Soudal, Belfius and Sodexo. "We now want to focus on a new growth phase, and board even more companies earlier in order to realize successful digital transformations", says the new CEO.
Flow Pilots was founded in 2011. The company not only builds digital products and services for corporates, SMEs and scale-ups, it also accompanies them at all stages of the digital transformation process: from concept to MPV, to market-ready product. For example, Flow Pilots is the supplier for the mobile banking application for Axa, and developed the app that the Antwerp municipal councillors use to vote and has also realized the massively cycling of ​ school-age children using the loT solution Flow Bikes (which measures and rewards bicycle kilometres).
 In order to deploy a next growth phase, Flow Pilots carries out a switch at the head of the company. Dewi Van De Vyver, previously COO and actively involved in the start-up of the company, moves on to the position of CEO. She is replacing Koen Pellegrims, who will fully focus on innovation and business development within Flow Pilots.
Efficient digital transformations
​Flow Pilots wants to save companies time and money by helping shape digital transformation processes from its inception, Van De Vyver emphasizes. "They often pin themselves to one solution too early, or they have tunnel vision when it comes to the problem and therefore leave insufficient room for exploration during the development process. For example, many people ask us for an app, while our experience tells us a different solution might make more sense. Flow Pilots wants to be involved in the process as early as possible. It is way more efficient and cheaper to build a product that is right from the start, than to constantly have to tweak a bad concept."
"Technology is a tool, never a goal itself. Flow Pilots is completely committed to progressive technologies. But whether it is AI, AR, VR, loT, chat bot's or block chain, we will always handle this in a systematic and pragmatic manner. Because a successful digital transformation does not only depend on innovative technology. You have to get rid of the analogue mind-set, and learn to think from the possibilities the digital world offers. Flow Pilots aims to be a partner that helps its customers complete those complex challenges." ​ 
Further expand a 30-person team
​The Flow Pilots team consists of 30 people. One of the most important tasks of the new CEO will be to expand the team in the coming months, which includes iOS and Android developers, project managers and technical leads.
////////
About Flow Pilots
​Flow Pilots uses smart digital technologies to design, build, implement and manage digital products and services that help companies increase sales, reduce costs and offer freedom and flexibility to their employees.
The Flow Pilots methodology goes from a business case to concept, design, product development and implementation to application management. In order to achieve this, Flow Pilots connects the necessary creative, technical and business specialists with each other. Due to its flexibility, creativity and professional approach, Flow Pilots is the IT partner of Assuralia, Soudal, Belfius, Westtoer, Axa, Agfa, Mylene, BNP Paribas and many others.
 Flow Pilots is a company based in Antwerp, founded in 2011. Today it counts over 30 employees. The company has been a part of the CipalSchaubroeck group since 2017.
 For more information, please visit www.flowpilots.com