New Robovision CEO charts ambitious growth plans
"Appointment of Thomas Van den Driessche is a milestone in Robovision's international expansion"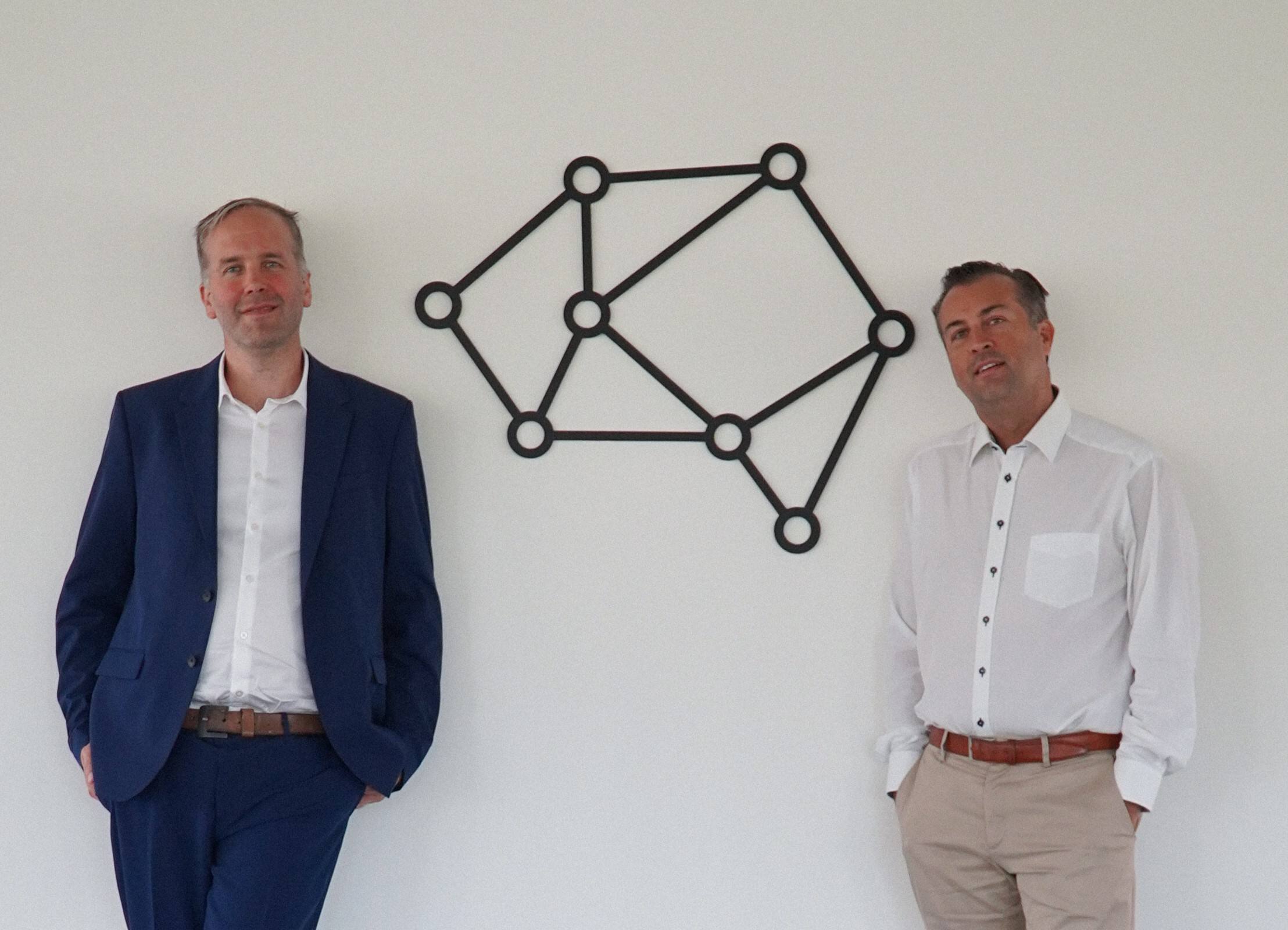 GHENT, Belgium (August 13, 2022) — Robovision BV, the award-winning Belgian tech company specializing in AI-driven computer vision, has appointed Thomas Van den Driessche as CEO. With his extensive expertise, Van den Driessche—former CEO of satellite communications company Newtec and chairman of the aerospace industry group SSPI—will further position Robovision as a market leader in this growing software segment. He will be assisted by Robovision's recently broadened management team, which includes experts from SaaS companies such as Deliverect and Materialise. Jonathan Berte, founder and former CEO of Robovision, will now shift focus to attracting investors, securing strategic partnerships, and driving the company's global expansion.
Robovision is a platform that allows companies to easily apply artificial intelligence to their processes to significantly scale operations. Users can build image-based deep-learning solutions tailored to specific operations without needing a technical background. Machines ​ are able to perform complex visual tasks, such as robotically pruning plants or checking the quality of computer chips. The platform primarily serves environments where maximum accuracy, reliability and availability are business critical. ​ ​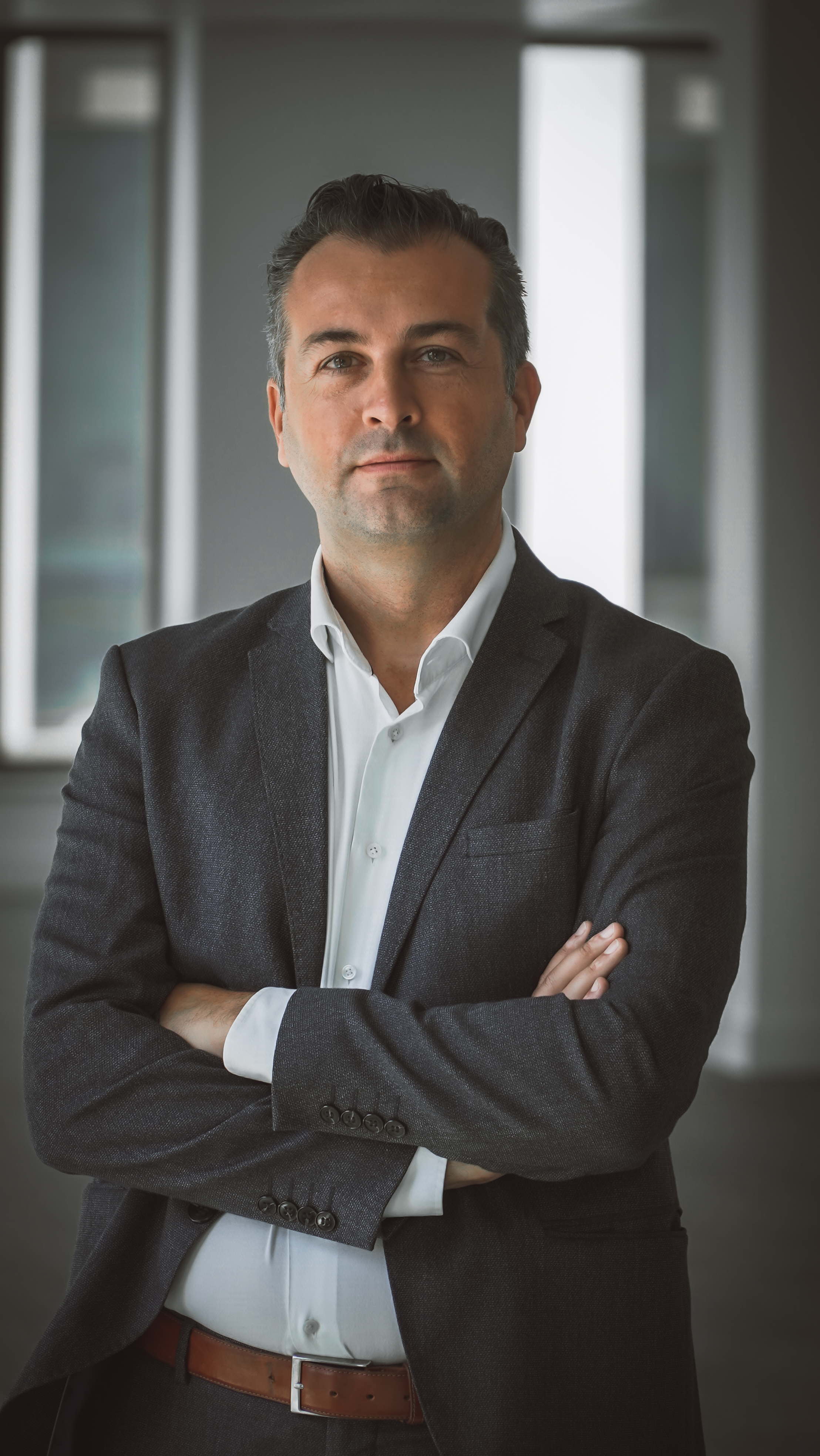 Growing demand for AI and "deep tech"
With Van den Driessche at the helm, Robovision aims to strengthen its growth plan. The new CEO wants a more robust response to the growing global challenge of improving yields in fundamentally important sectors, such as agriculture, food and industry.
"We see a clear maturity and urgent demand for smart, efficient and sustainable AI technologies. A platform's underlying requirement is to avoid operational downtime and accelerate rollout. Whereas it used to be, 'Can a robot identify and pick a ripe tomato?', today the question is, 'How fast can you activate as many robotic arms as possible?' So, technology is entering a new phase; the "proof of concept" era is over," says Van den Driessche.
Ambitious growth plan
Jonathan Berte, founder and former CEO of Robovision, will take Van den Driessche's place as Chairman of the Board. He will focus on attracting investors, securing strategic partnerships and driving the company's global expansion.
"As a growth company, our strategy has always been to make the right decisions at the right time. With Van den Driessche's vast experience in scaling tech companies, he is the perfect leader to steer our company into the next phase," Berte said. "I will focus on evangelizing the Robovision platform to new industries, as well as oversee our geographic gains. Further, I will ensure we preserve Robovision's DNA as we grow."
In February 2022, Robovision raised EUR 10 million in capital to scale internationally. The company is currently preparing a major Series A capital round.
---
About Robovision
​Robovision was founded in 2013 in Ghent. Since then, the tech company has grown to a team of more than 100 engineers and data scientists across disciplines. Used in more than 40 countries worldwide, Robovision's AI solutions add value in sectors such as agriculture, manufacturing, retail, and healthcare every day.
Thomas Van den Driessche
​Thomas was the CEO of Newtec since the end of 2016 and became the President of ST Engineering iDirect, a US-based satellite communication technology company owned by ST Engineering, who acquired Newtec in 2019 for EUR 250 million. He was also the chairman of the commercial space industry group SSPI from 2019 to 2021. His affinity with Artificial Intelligence (AI) goes back to his master's thesis in Electronics and Computer Science. 
Jonathan Berte
​Jonathan Berte is the mastermind and driving force behind Robovision. With a background in applied physics, specializing in image processing, he built a solid reputation for developing custom solutions for machine vision and robotics in the first years of Robovision's existence. Robovision is now a turnkey AI solution provider with a deep-learning platform, RVAI. Robovision's software is what it is today—powerful and easy-to-use across multiple markets—in large part thanks to a philosophy of building applications the "hard way." Today, Jonathan passionately leads the company's expansion.
Tim Waegeman
​When Tim joined the company, Robovision became Robovision AI. He earned a PhD in Computer Science Engineering at Ghent University completing his doctoral thesis in 2013 on machine learning at the Reservoir Lab. The chief architect of Robovision, with a deep understanding of both data science and software development, he enthusiastically directs the company's technical operations.
---
Robovision achieved sales of EUR 10 million in 2021.
One-third of revenue comes from customers in agriculture ("agtech"); one-third in manufacturing; the last third is comprised of a mix of sectors (such as retail and healthcare, or "medtech").
Robovision operates in 40 countries and built over 600 robots using millions of AI-driven decisions every month.
In 2019, Jonathan Berte voted "Engineer of the Year."
In 2020, Robovision voted "Scale-up of the Year" in Flanders.
In 2021, Robovision in the Top 10 of the Deloitte Fast 50.
In 2022 Robovision receives a convertible loan of EUR 10 million.
More info: www.robovision.ai
---