NEWSBREAK: The Nominees for Best Vegetables Restaurants AWARDS 2020 are known
39 nominees in 13 countries

We're Smart® Green Guide is happy to present you the nominees 2020 for Best Vegetables Restaurant. The announcement of the winners will take place on the 4th of May 2020 in Luxembourg, during an Award show with the world's best vegetable chefs, discussing future food trends. More details will follow soon.
The We're Smart® Green Guide selected 39 nominees in 13 countries.  The nominees are: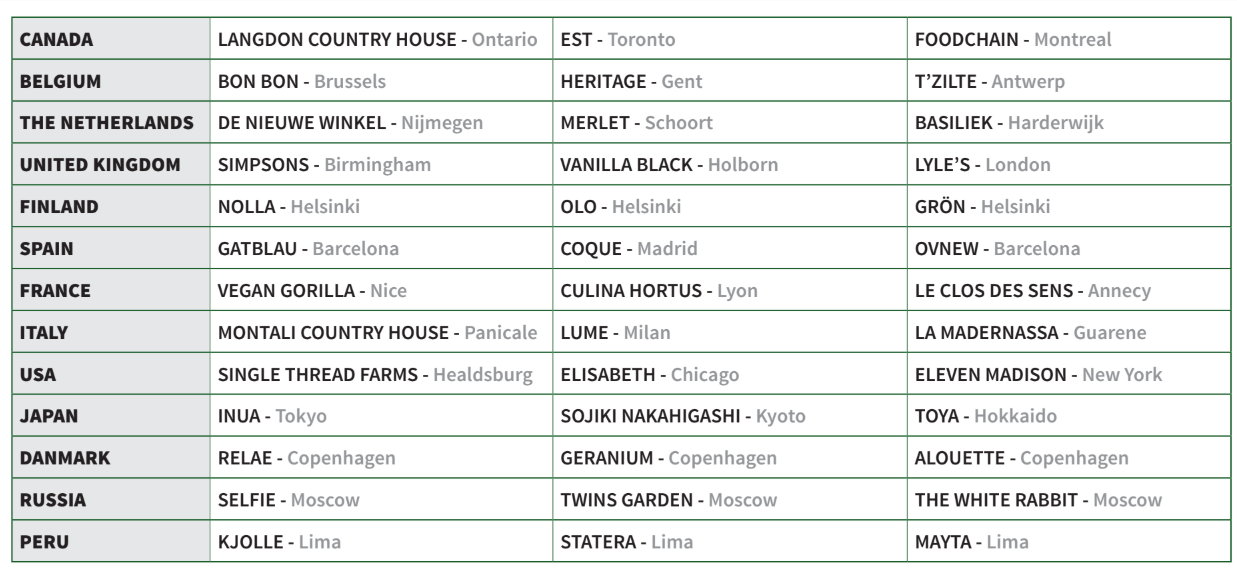 Would you like to attend the Award show on 4 May, or would you like to interview the winners? Then please get in touch with Saar Dietvorst via  [email protected] or +32 468 19 75 07.
---
We're Smart® Green Guide was created by We're Smart World. Our mission is to bring together people and business who have an ecological and sustainable approach to food. Moreover, we want to help and teach one another to evolve our society to more intelligent solutions for our body, our nature and tomorrow's world. The Fruit & Veg Week©, the «Best Vegetable Restaurants » competition, «The Vegetable Chef®» and the «We're Smart® Green Guide» are all part of our ambitious plan for our planet.