Organizations innovating in sustainable & healthy cuisine honored at the We're Smart Future Awards 2021
We're Smart World champions healthy cuisine with a focus on fresh produce and sustainable agriculture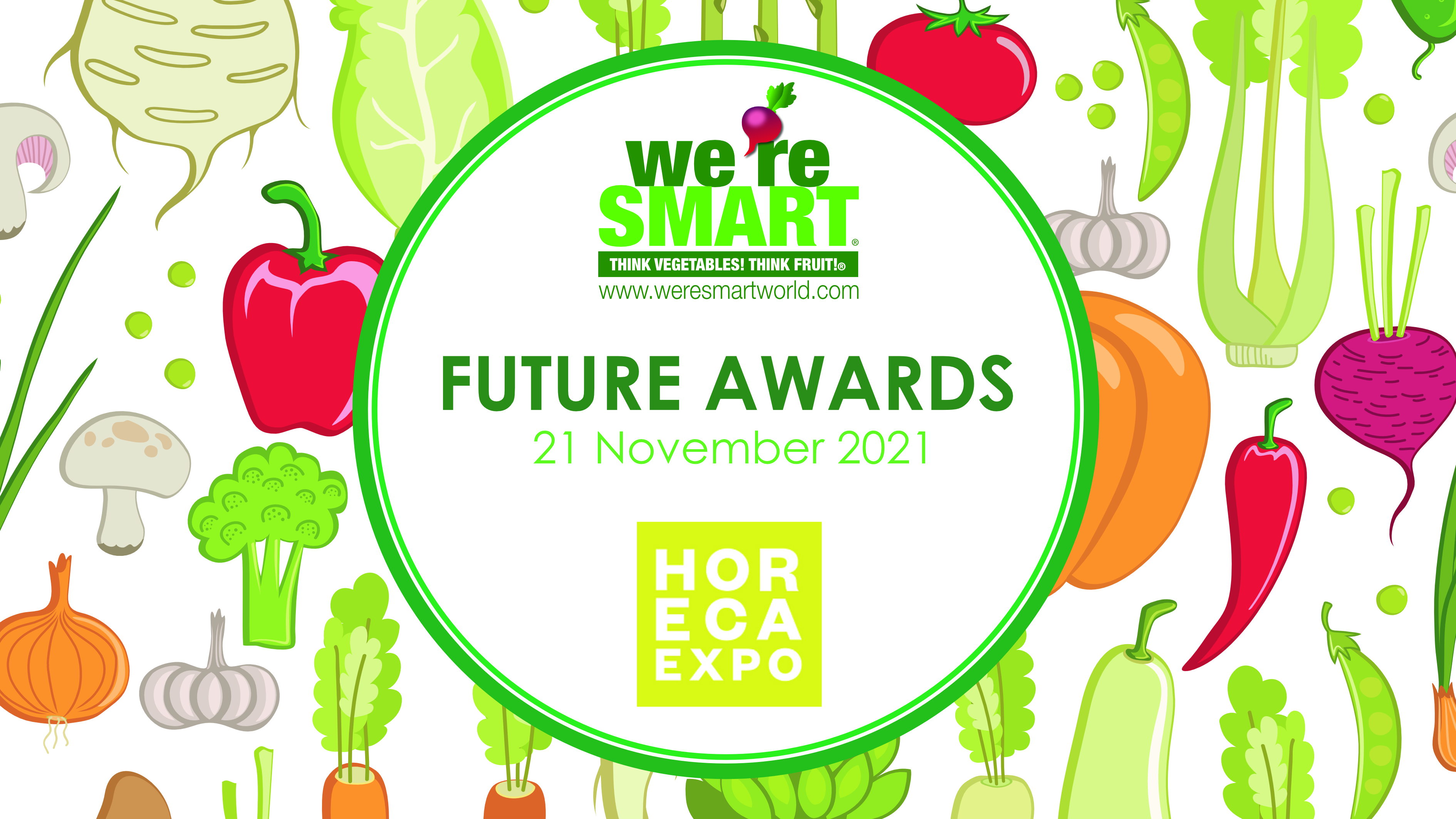 Awards announced at Horeca Expo in Ghent, Belgium.
Winners selected from around the world: including the US, the Netherlands, Italy, France and Belgium
Judged on creativity, ecological impact, and surprising combinations
GHENT, BELGIUM, Nov. 21, 2021 - Celebrating their culinary contributions for nutritious, planet-friendly – and delicious – innovations, the winners of the We're Smart Future Awards 2021 have been revealed at the Horeca Expo in Ghent on Sunday, November 21, 2021. ​ 
We're Smart World, the awards organizer, is the undisputed culinary leader in fruit & vegetable-centric gastronomy. The brainchild of The Vegetables Chef®, Frank Fol, the organization was launched to demonstrate and emphasize fruits & vegetables in cuisine to individuals, restaurants and companies. Every year We're Smart World publishes the We're Smart Green Guide, the authority on the best plant-based restaurants around the world. We're Smart World was also chosen as one of the official SDG Voices 2021: designated ambassadors of the UN's Sustainable Development Goals.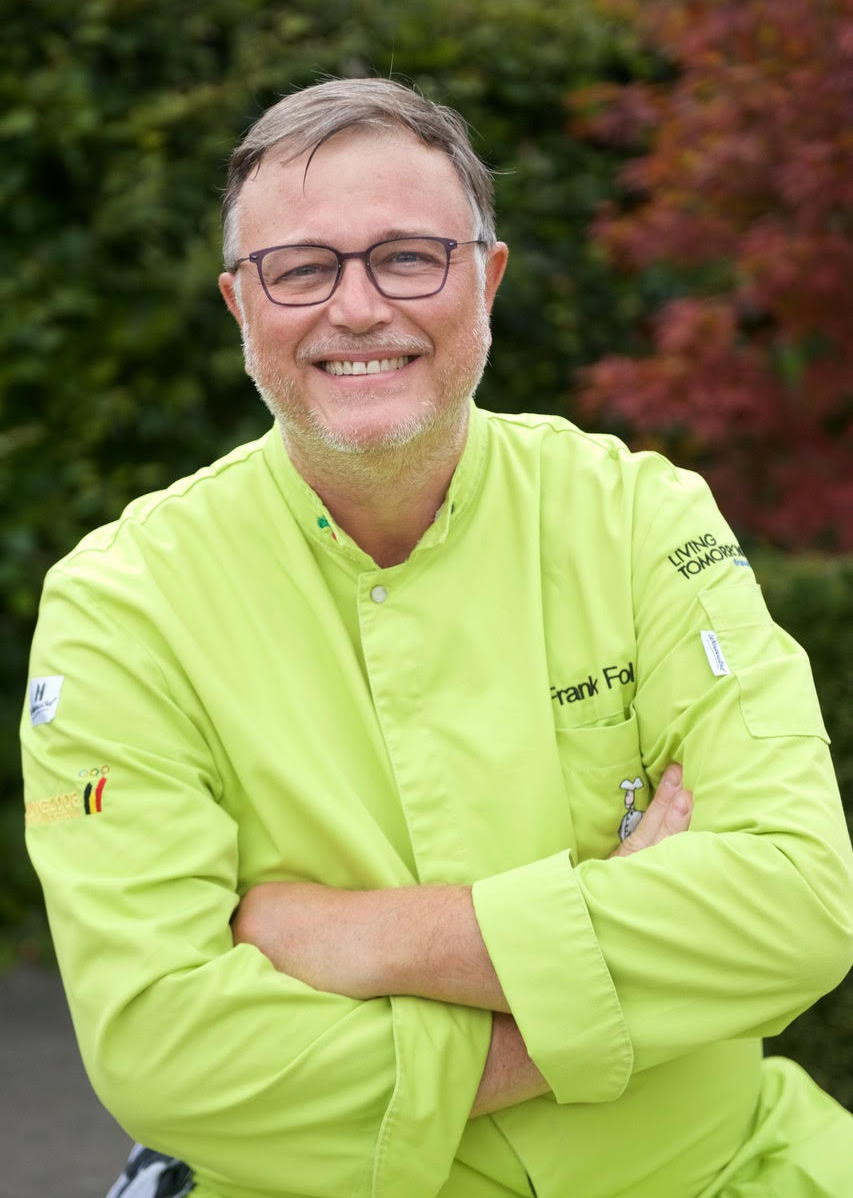 The We're Smart Future Awards puts the culinary achievements and innovations in fruit & vegetables in the spotlight to promote the vast nutritional, taste, and environmental advantages.
Frank Fol: "As forty-five countries at the COP26 climate talks recently signed to make farming more sustainable, additional commitments were made on methane reduction and deforestation prevention. To achieve this, pledging nations see the need for greater investments and innovations in green agricultural practices. We're Smart Future Awards hopes to generate greater visibility for the people and companies behind these practices, as well." 
Award designations take place after the We're Smart World jury visits hundreds of restaurants around the globe. Over the past year, the team judged the restaurants on their menu's proportion of fruit and vegetables, as well as on culinary creativity, ecological footprint, and surprising taste combinations. ​ The jury also crowns companies each year that are exceptionally committed to healthy and sustainable food and projects. (For previous editions see press room).
Winners Future Awards 2021
PERSON of the YEAR 2021: ROB BAAN – KOPPERT CRESS ​ (The Netherlands)
​Selected for the development of over 62 edible plant products for the professional chef, Rob Baan's Koppert Cress product line originates from freshly-sprouted seedlings (cresses) and other edible leaves and flowers from 100% natural aromatic plants, which Baan sees as instrumental to good health, too. ​ 
INNOVATION of the YEAR 2021: THE GREEN BEAN (The Netherlands)
​Recognized for the innovative use of the green bean's protein potential. The Green Bean currently manufactures plant-based feta, camembert and yoghurt using an extracted plant protein. The resulting green-tinted products are a true conversation starter, but still serve as a reminder that this dairy alternative has a positive environmental impact on soil quality.
PRODUCT of the YEAR 2021: ​ VOL5 (The Netherlands)
​Honored for offering professional chefs a true plant-based (vegan) alternative to a soup stock. VOL5 has a rich, full flavor comparable to jus de veau making it an excellent substitute for meat. The simple base is versatile, yet possesses the right complex structure to allow chefs to create their own signature sauces.
PROJECT of the YEAR 2021: ​ HomeForest (Belgium) and PLANT-T TOWERS (Belgium)
​Both projects received an award because they share a similar approach that allows anyone to harvest pesticide-free without a garden plot: ​ HomeForest allows individuals to grow their own greens with specialized micro and hydropods. Consumers can watch seeds sprout into full-blown salads and cresses before their eyes. Similarly, Plant-T manufactures vertical farming towers that can be used by individuals, schools or organizations to grow flowers and vegetables. Both products require little water. 
MEDIA of the YEAR 2021: GAMBERO ROSSO (Italy)
​Gambero Rosso is an institution in Italy and the leading platform for content, training, promotion and consulting in the Italian Wine, Travel, & Food industries. Much of the ​ Italian kitchen is already vegetable-oriented, but for Gambero Rosso to adopt a 100% plant-based focus adds an extra dimension of authority, respect and creativity.
COMMUNICATION of the YEAR 2021: ELEVEN MADISON PARK GOES VEGAN (USA)
​For plant-based fans, this was one of the media moments of 2021. Legendary chef Daniel Humm of Eleven Madison Park changed to a100% plant-based menu. By making this pioneering decision, combined with the media attention that followed, pivoting towards vegan cuisine helped many chefs realize a plant-based revolution is coming. They are lauded for their exemplary decision.
SPECIAL FUTURE AWARD of the Year 2021: MICHELIN - Green Star (France)
​Michelin, the benchmark in gastronomy, has remained an unchanged constant for years, but recently added a sustainability symbol to its rating system. We're Smart® World wants to recognize Michelin's unique ability to lead the way with its new Green Star. Michelin's future-forward decision will allow more guests to choose and support restaurants according to their capacity for sustainability.
---
More information about the Future Awards are included in the attached Press File:
We're Smart Press File 2021
PDF - 1.6 Mb
Download
Schedule:
May 1–7, 2022: Week of Vegetables and Fruits
Sept 2022: Launch We're Smart Green Guide 2022 
Nov 2022: We're Smart Discovery Awards & We're Smart Top 100 ​ ​ ​ ​ ​ ​ ​ ​ ​ ​ ​ ​ ​ ​ ​ ​ ​ ​ ​ ​ ​ ​ ​ ​ ​ ​ ​ ​ ​ ​ ​
​for Best Vegetables Restaurants 2022, at Forum Gastronomic Barcelona
---