Payconiq expands mobile payment options with unique QR code for merchants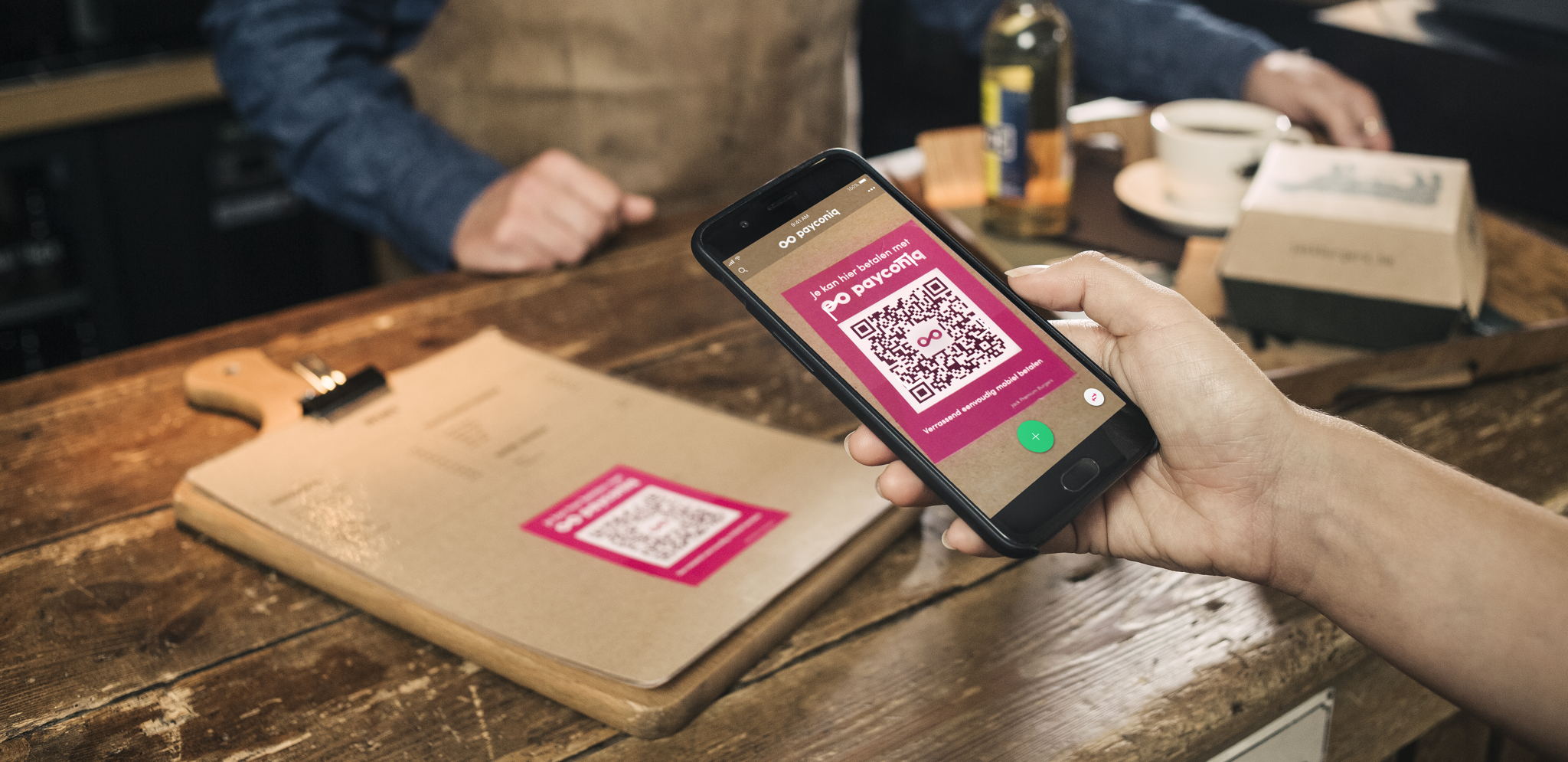 HASSELT - Payconiq is taking the lead in the evolution towards 100% mobile payments with the launch of the QR code for merchants. The move represents an emphatic expansion of the payment options offered by the mobile payment app and stands alongside remote payments and payments via geolocation. In doing so, Payconiq aims to make mobile payments even easier and more accessible to an even greater number of people.
Everyone agrees that mobile payments are the future. They are faster, easier and safer than cash and a convenient alternative to card payments, both for the payer and the payee. With more than half a million downloads and around 500 extra merchants joining the network every week, Payconiq is taking the lead in the evolution towards 100% mobile payments.
"By introducing the QR code, we hope to accelerate that evolution," emphasises Joeri Lieten, CEO Payconiq. "People are already familiar with QR code technology from checking in at the airport or scanning concert tickets at the entrance to a venue. In the same way, the QR code in the retail sector will make mobile payments extra easy and extra accessible. Even for people who are yet to take the step towards mobile payments."
Unique expansion
The QR code offers customers a quick way of identifying merchants. Each merchant is given a personal QR code printed on a sticker, which they can place near their cashier. In other words, no additional hardware is required. Customers can then easily scan the QR code via their Payconiq app. All they have to do then is enter the amount to be paid and confirm the payment with their PIN or fingerprint. Those who download or update the Payconiq app after 14 November will see the QR scanner immediately when opening the app, letting them scan the QR code straightaway and making the entire transaction even easier.
"The QR code is an extra option which Payconiq offers in the case of payments at merchants," explains Joeri Lieten. "Paying back friends, for example, can still be done remotely, simply by selecting the beneficiary from your contacts list. Shops and restaurants can also still be selected on the basis of the user's geolocation. And now, payments via QR code are being added to the list of possibilities. Users can therefore choose their preferred method themselves."
Identical payment experience
"The introduction of the QR code also paves the way for Payconiq to develop new and innovative solutions. For instance, we are integrating Payconiq payments in the checkout systems of various software providers active in food, non-food, hospitality and retail. With the added advantage that the amount is pre-filled automatically. The launch also anticipates Payconiq's future expansion, since the QR scanner enables us to offer users the same, identical payment experience everywhere."