PRESS INVITATION: Find out who will be the World's Best Vegetarian and Best Vegan Restaurant 2020
We're Smart® World Awards 2020 | Monday 4 May 2020 | 9.30am-10.15am CET | Online press event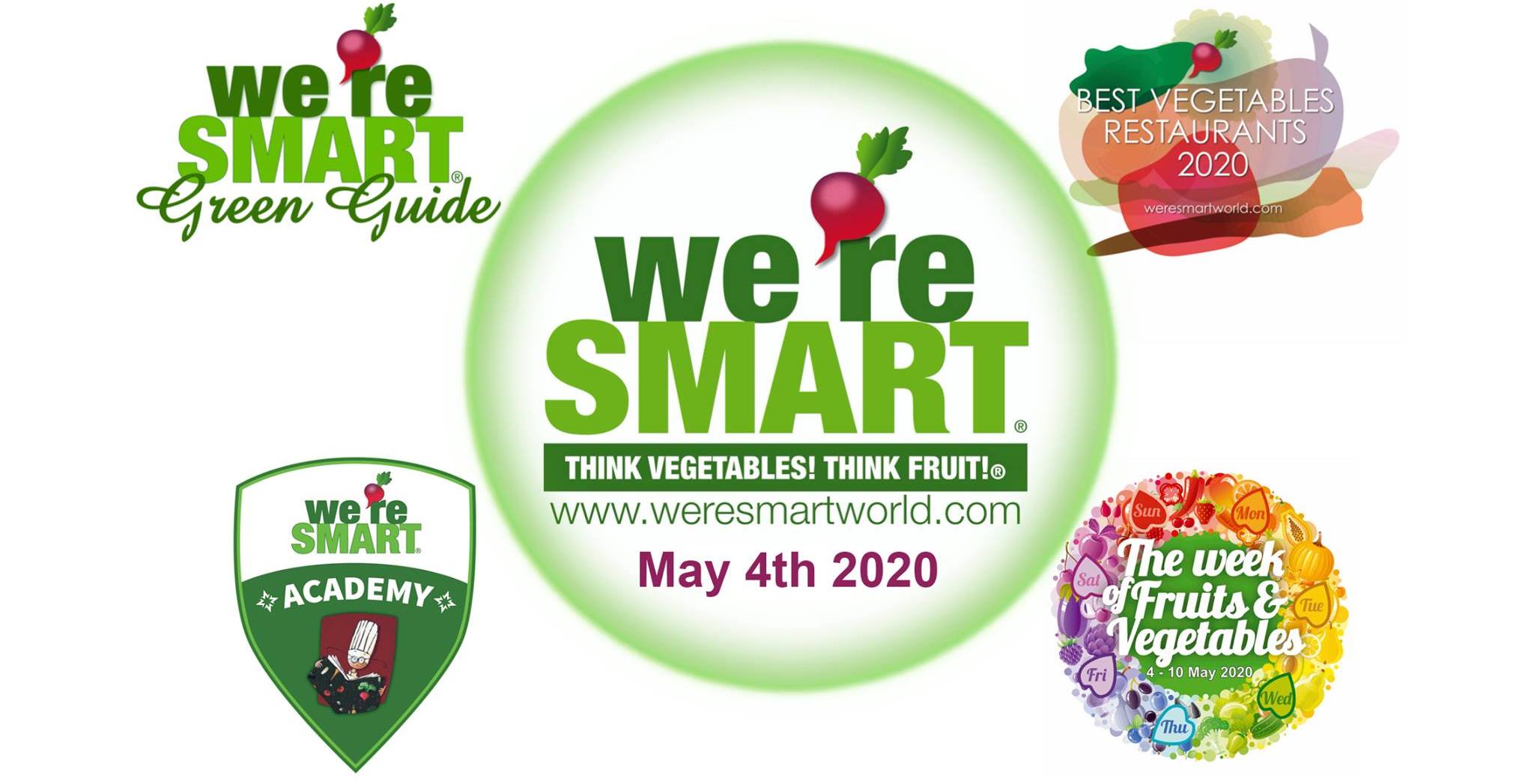 Brussels. We're Smart®, the undisputed reference in the culinary world of vegetables, can't wait to reveal the winners of the Best Vegetarian and Best Vegan Restaurant for 2020 during an exclusive online press event. In addition, We're Smart® officially launches the Green Guide 2020, with reviews and ratings of nearly 1,000 restaurants worldwide. And we want you to be a part of it!
We are therefore delighted to invite you to the official online award show on 4 May 2020. The winners will be announced by Frank Fol himself, the renowned Vegetables Chef® and founder of We're Smart® World, the international community committed to fostering a healthy and better world.
The awards presentation will also coincide with the launch of the much awaited We're Smart® World Green Guide 2020 with plenty of reviews and new "radishes" for nearly 1000 restaurants worldwide. The restaurants are ranked from 1 to 5 radishes, according to the amount of vegetables they use in their dishes.
Finally, kick off International Fruit and Vegetable week in style with exclusive recipes by the winning chefs, using the fruit and vegetable of the year as main ingredients: grapefruit and cauliflower.
Practical info
Monday 4 May 2020
From 9.30am CET (7.30 GMT) to 10.15am CET
Online Facebook event (please register in advance)
Programme (all times in Central European Time)
09.30 Welcome by Frank Fol
09.35 Launch We're Smart® Green Guide 2020 with latest stats and highlights
09.45 Announcement winner We're Smart® Best Vegetarian Restaurant World 2020
09.55 Announcement winner We're Smart® Best Vegan Restaurant World 2020
10.05 Exclusive recipes from the award winners, with the Fruit and Vegetables of the Year (International Week of Fruit & Vegetables)
10.15 End
Sign up for this online event via Facebook (don't forget to mark yourself as "going") and be sure to follow the We're Smart® World Facebook page for the latest updates and announcements.
See you online!
We're Smart® World
////////
Would you like to interview the Vegetables Chef® Frank Fol or one of the winners? Please contact Nathalie Claessens ([email protected], +32 498 24 05 77) now so that we can schedule your call in time.
Winners last edition: We're Smart® World Future Awards 2019
About We're Smart® World
We're Smart® is the undisputed reference in the culinary world of vegetables. The brainchild of Frank Fol, the famous Vegetables Chef®, the organisation recognises the world's best vegetables restaurants and chefs via the annual We're Smart® Green Guide and We're Smart® Future Awards. As such, We're Smart® aims to encourage the evolution of society towards smarter solutions for our bodies, nature and the world.
Guidance and solutions for a healthy and better world: www.weresmartworld.com