PRESS INVITATION: Who are Belgium's next 50 leading ladies in tech in 2022?
6 October 2022, 8 am to 10.30 am - Zaventem
Dear journalist,
For the second time, InspiringFifty Belgium, which aims for more women in management positions in the technology branch, went in search of the fifty most distinctive women in the Belgian tech field. The non-profit organisation promotes diversity in Belgian tech companies by putting more women in the limelight and breaking stereotypes.
No fewer than 173 female CEOs, founders, CTOs, and CIOs were nominated by colleagues, friends, and family members over the last months. From those favourites, the 11-member jury team, including Françoise Chombar (Melexis), Marion Debruyne (Vlerick Business School) and Loubna Azghoud (BeCentral), selected 50 new role models in tech.
Elke Kraemer, founder of InspiringFifty Belgium: "Women in tech do exist. That is a fact. With InspiringFifty, we are just helping to make them visible. Candidates poured in from many branches: ICT, start-ups offering AI solutions, banking, bio- and med tech, pharma, manufacturing, marketing, the public sector, and education. We need to stop seeing 'tech' as an isolated field. Like learning how to read, IT skills belong in primary education."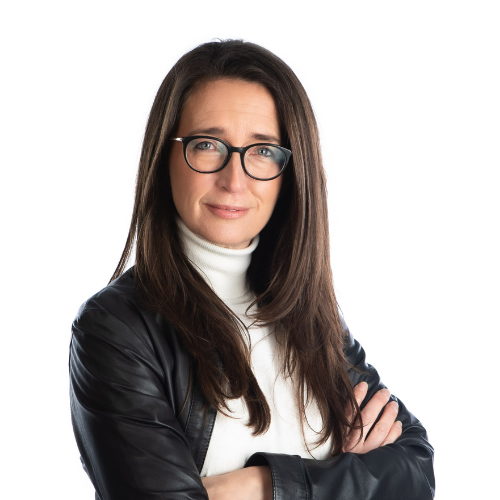 InspiringFifty Belgium cordially invites you to the festive award ceremony where the 2022 finalists will be announced.
Programme
8.00 am ​ ​ ​ ​ ​ ​ Welcome & breakfast
8.30 am ​ ​ ​ ​ ​ ​ Keynote 'Inclusion starts with I' by Lou-Salomé Cohen, Manager Deloitte Human Capital
9.00 am ​ ​ ​ ​ ​ ​ Panel discussion 'The importance of representation and role models', moderated by Rein Meirte, Founder Clusity, with:
09.30 am ​ ​ ​ ​ ​ ​ Award presentation by Pascale Van Damme (Vice President EMEA, VMware), Saskia Van Uffelen (Digital Champion Belgium) and Elke Kraemer (Inspiring Fifty Belgium, Founder Clusity)
09.45 am ​ ​ ​ ​ ​ ​ Photo opportunity
10.00 am ​ ​ ​ ​ ​ ​ Networking & breakfast - opportunity for interviews
10.30 am ​ ​ ​ ​ ​ ​ End
Practical information
Date: 6 October 2022
Venue: Microsoft Belgium - Airport National 1k, 1930 Zaventem
The Brussels Airport-Zaventem train station is at 10-minute walking distance from Microsoft Belgium.
Parking is available near the airport, at car parks P1, P2 and P3. We kindly ask you to validate your ticket upon departure at the Microsoft Belgium lobby.
Would you like to attend? Thank you for confirming your presence via [email protected].
See you then!
InspiringFifty Belgium
​Elke Kraemer
---
About InspiringFifty Belgium
​​
​​InspiringFifty Belgium aims to increase visibility and recognition of inspiring women in the Belgian tech industry. Announcing a list of the 50 most inspiring Belgian tech women of the moment every two years is one of the organisation's major achievements. InspiringFifty also offers women a network of like-minded people, organises training courses and takes initiatives to increase the number of women in tech. To this end, the organisation works with Agoria, VUB and ULB, among others. It is the go-to organisation for companies seeking advice in how to attract suitable female candidates for C-level positions. The network was established in 2019 from an existing model by Elke Kraemer, founder of Clusity within The Cronos Group, and tech entrepreneur and investor Joëlle Frijters. InspiringFifty is part of the EQL:HER network, which brings together entrepreneurs, CEOs and thought leaders worldwide to spark discussion and collaboration.