Scale-up from Ghent raises 1.25 million euros to transform the real estate market
Around Media brings designers, developers and producers of construction materials together on one unique cloud platform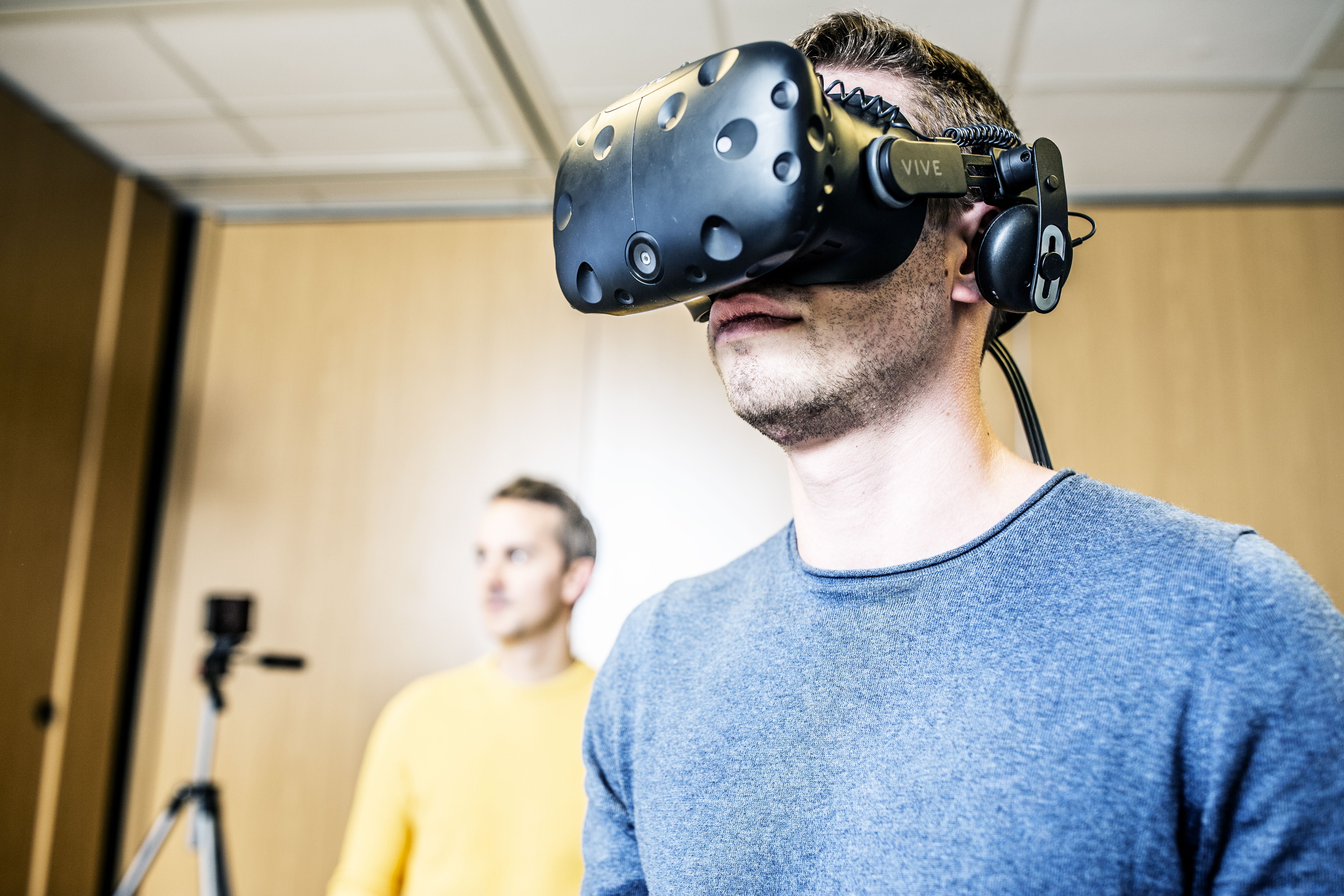 The brand-new cloud platform Prompto of the start-up Around Media announces a new way of working for the real estate market. Designers, property developers and construction material producers work together on one platform, and can show customers how their future home will look like in virtual reality. Around Media raised 1.25 million euros to put the platform on the market. For the gamers among us: it runs on the same game engine as Fortnite, a wildly popular game.
Adjusting the light, playing with colours, shifting furniture, …: Prompto makes it possible to set up spaces entirely according to your own wishes and lets you walk around in them with customers. The same way as in a game, but then in a photo-realistic way. The unique thing about Prompto is that designers (interior architects, 3D artists, …), property developers and producers of building materials work on the same SaaS platform. They can store, edit and share interiors in this cloud.
Designers can easily link Prompto to their own drawing programs, they create spaces with the furniture and the building materials that the producers put into the digital library. They can then view these spaces together with their customers and adjust them immediately. Afterwards, the customers can even take a virtual 360° tour home with them.
Today, property developers are often tied to a limited series of 2- or 3D images that they have made at specialized companies. Prompto allows them to easily create lifelike scenes via the digital home configurator. Especially when filling in bare shell spaces, customers can make so much better motivated choices for their future home. Prompto also allows you to quickly and easily draw up quotations based on the chosen interiors.
Wannes Vanspranghe, CEO of Around Media. "Designers, property developers and producers of construction materials can not only communicate much more efficiently, they can also reinforce each other's designs. Property developers spend up to 10 times less time on customer counselling. And thanks to Prompto their customers get a much more realistic picture of what their future home will look like. They can make their own mark on it much earlier in the design process."
1.25 million euros raised
Before the launch of Prompto, Around Media already set up a capital round. The start-up from Ghent raised 1.25 million euros. The investor is a group of Wim Vernaeve, who previously also participated in companies such as Showpad, SweepBright, Byteflies, Hello Customer and Cloudalize.
Wim Vernaeve: "The unique thing about Prompto is that it brings the various links in the construction sector together on one platform. Prompto is the most complete sales and follow-up platform for the property market right now. Companies can offer a better and more affordable service than ever, in a market where the competition is tough.
With Prompto, Around Media primarily focuses on the Belgian construction market but the plan is to also launch in the Netherlands and the United Kingdom in 2019. The start-up will therefore expand its team with marketers, developers and creatives.
Pieter Van Hoorne, CFOO adds: "The cloud platform is of course very scalable. We can immediately offer upgrades to the system to all users, across languages and borders."
Designers can get a free demo version of Prompto today. Construction promoters can work with Prompto starting from 50 euros/month per unit (house, apartment, office).
///////////
About Around Media
Around Media brings innovation to the real estate market by offering smart, interactive tools in an affordable way. It uses gaming technology and virtual reality. Around Media was founded in 2015 by Pieter Van Hoorne, Wannes Vanspranghe and Arne Derynck. The scale-up is located in Ghent, with a team of 35 employees.