Start it @KBC and VITO are speeding up a circular economy
Research organisation helps innovative start-ups to undertake circular entrepreneurship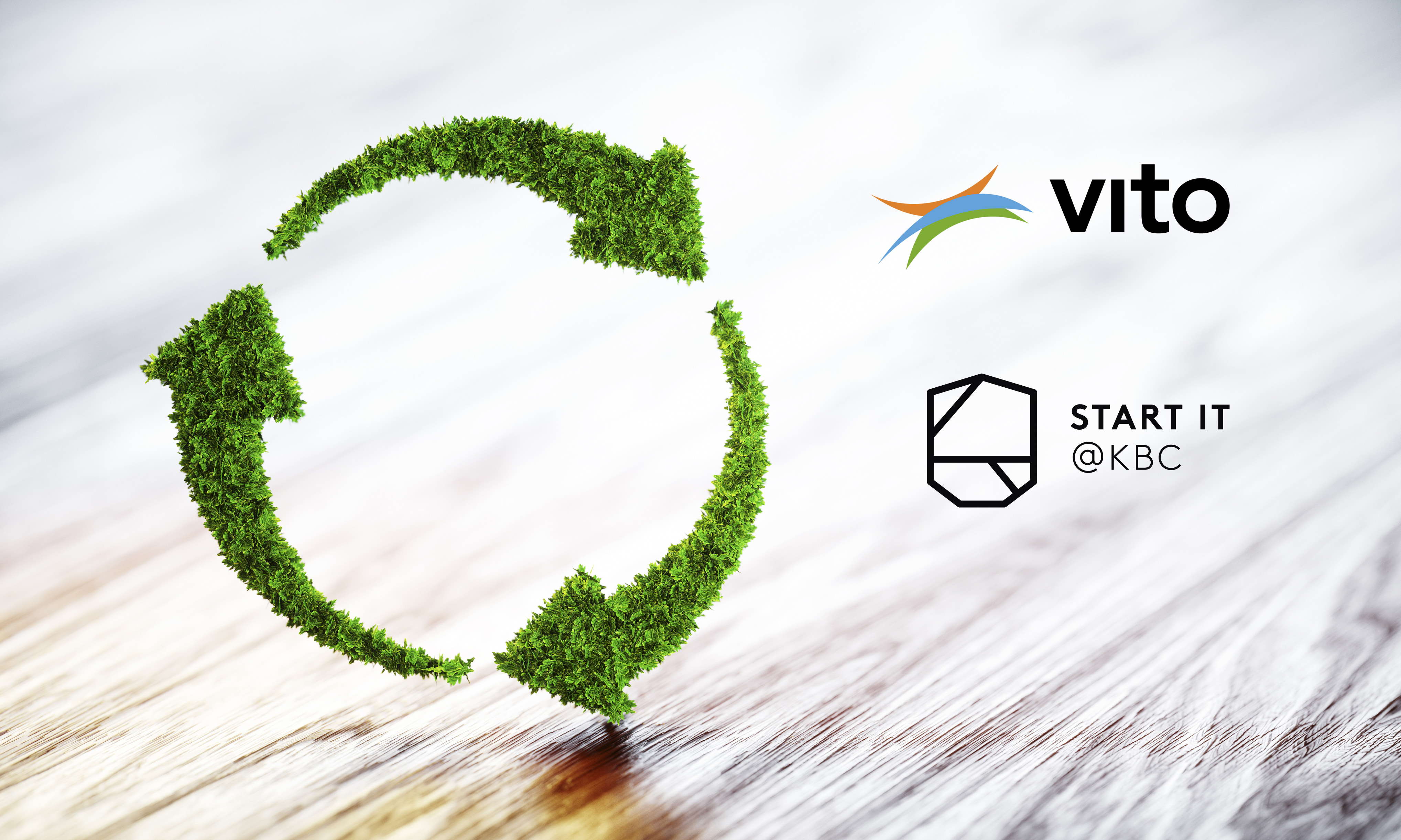 The leading Flemish research organisation VITO will help the start-ups of accelerator Start it @KBC to develop circular products and circular business models. This collaboration brings the opportunity to stimulate a circular economy. By supporting innovative start-ups from the start, VITO and Start it @KBC want to accelerate the transition to sustainable entrepreneurship.
VITO and Start it @KBC got the taste for it last year during their joint project 'Expeditie Circulair'. This unique pilot project, financed by Vlaanderen Circulair, supported entrepreneurs in their transition to a circular business model. This one-off collaboration will now get a more structural character. Dirk Lievens, Innovation Manager at Start it @KBC: "Expeditie Circulair has taught us a lot of important lessons that we now want to put into practice. The expertise of VITO is invaluable for the start-ups in our ecosystem. Now that sustainability is becoming a serious selling point, they can gain a huge competitive advantage."
"Business is an essential part of the transition to a sustainable society," emphasizes VITO project leader Jeroen Gillabel. "Flanders has more and more innovative start-ups that want to work sustainably. In order to put these intentions into practice, they must be able to build not only on the economic, but also on the sustainability value of their company. By supporting them with our expertise, we can stimulate the transition to sustainable business and to a sustainable society. The collaboration with Start it @KBC also allows us to feed our own scientific knowledge with innovative practical experiences."
Number of circular start-ups is growing
Sustainable entrepreneurship is not only good for the environment, but also for companies and the economy itself. The (energy) cost for extracting, transporting and processing raw materials is very high. Moreover, Flanders is highly dependent on the import of these raw materials. If they continue to be mined at the current pace, they will only become more scarce in the coming years, and therefore also more expensive. This is why more and more start-ups are explicitly looking for circular solutions regarding this evolution.
"Because circular business differs from traditional entrepreneurship in various ways, it is not easy to make the transition to a circular model," explains Dirk Lievens, responsible for the circular support for start-ups at Start it @KBC. "It is crucial to quickly test the hypotheses in a circular model, in order to immediately assess the feasibility."
Advice, workshops and European programmes
VITO will provide one-to-one advice and will set up workshops on circular entrepreneurship in the different hubs of the country's largest accelerator. VITO is actively involved in various European support programmes for innovation in materials management and circular economy (EIT RawMaterials, European Knowledge and Innovation Community (KIC)). Thanks to this partnership, the start-ups in the community of Start it @KBC get the opportunity to become acquainted with these programmes as well.