Start it @KBC joins community of world's best accelerators and welcomes 41 new start-ups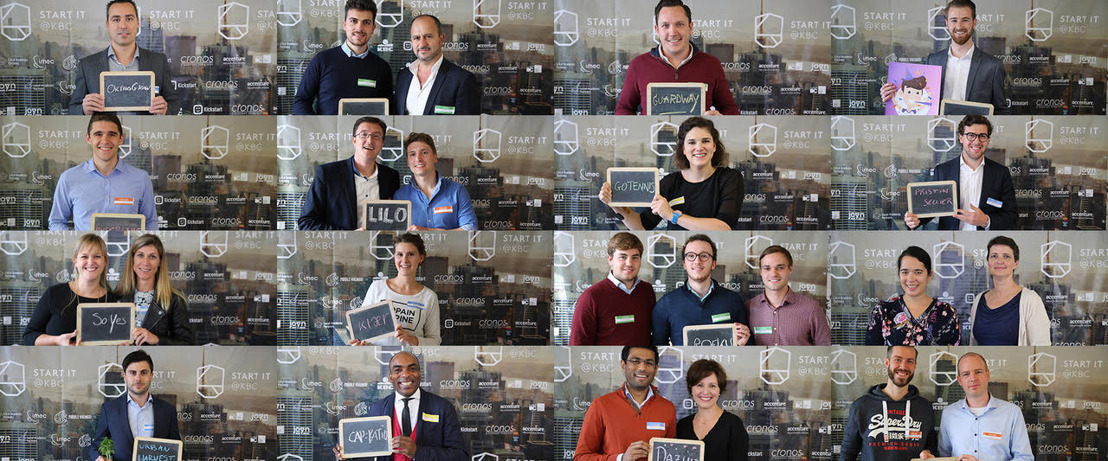 Start it @KBC today welcomes 41 new start-ups to the fold. This new batch will be taken under the wing of Belgium's largest accelerator programme, getting all the support they need to develop innovative ideas and transform them into viable and sustainable businesses. The start-ups also profit from genuine international growth opportunities now that Start it @KBC is also part of GAN, the highly curated, invitation-only community uniting the world's best accelerators.
Start it @KBC is the only Belgian accelerator to join the GAN which links together 120 start-up villages and 85 top accelerator programmes across six continents. As such, GAN is the world's largest start-up network, boasting big names such as TechStars, Startupbootcamp and Numa.
"As Belgium's largest accelerator, we need to look beyond our borders and forge genuine links with the international start-up ecosystem," says Start it @KBC founder, Lode Uytterschaut. "As part of GAN, we are now in a position to offer our start-ups a long list of extra benefits - such as introductions at some of the world's largest big tech companies, while opening the doors to new markets to reinforce their international growth potential."
"Joining GAN is also beneficial for Start it @KBC itself. Members regularly exchange experiences and share knowledge, which empowers us to be the best accelerator for our start-ups, all while making a genuine contribution to the Belgian economy," adds Lode Uytterschaut.
41 new start-ups at Start it @KBC
Start it @KBC today welcomes 41 new start-ups to its accelerator programme. The last pitch wave of 2017 attracted business idea submissions from 162 start-ups. Of those, the following 41 start-ups were selected by the jury on the basis of an oral presentation and will become part of Start it @KBC next year:
AirShaper, Caldr, Capratio, CrewPlanner, Crimibox, Dazuld, EDSE, Foodcost.be, Fred&Barnes, Gingerwald, GoTennis, Guardway, Hereso, House of projects, Hyperlane, Liso Yachts, Jointechnix, Klær, KnowledgeFlow, Lancr, LiLo, Livana, Metachat, Motiontribe, Nash, Oak Tree Projects, OrthoGrow, Port-WiFi, Pristin Sellier, Quivr, Recovr, Roeku, Smoothy, SO YES, Talkeezy, Urban Harvest, Vintastique, WebMonks, Wenthworth Andrews, WeTasker.
Lode Uytterschaut, founder of Start it @KBC: "This wave is extremely diverse in terms of content, which can only enrich the community as a whole. The jury was unanimous in their evaluation that the quality has gone up even further with this wave. Proof that Belgium has a lot to offer on the world stage in years to come. "
See the press kit for more information about the new start-ups.
The next pitch wave at Start it @KBC takes place in February 2018. Start-ups can already submit their business idea over the coming weeks and months via www.startit.be.
////
About GAN
GAN is a highly curated community of accelerators, partners, and investors. GAN creates opportunities around the world for startups to access the human and financial capital they need to create and grow their businesses, wherever they are. More information about GAN can be found at gan.co.
2017_CONT_Persdossier_EN1710.pdf
PDF - 404 Kb
Download