Start it @KBC opens up borders
Accelerator offers start-ups unique opportunities for expansion in the US and Central Europe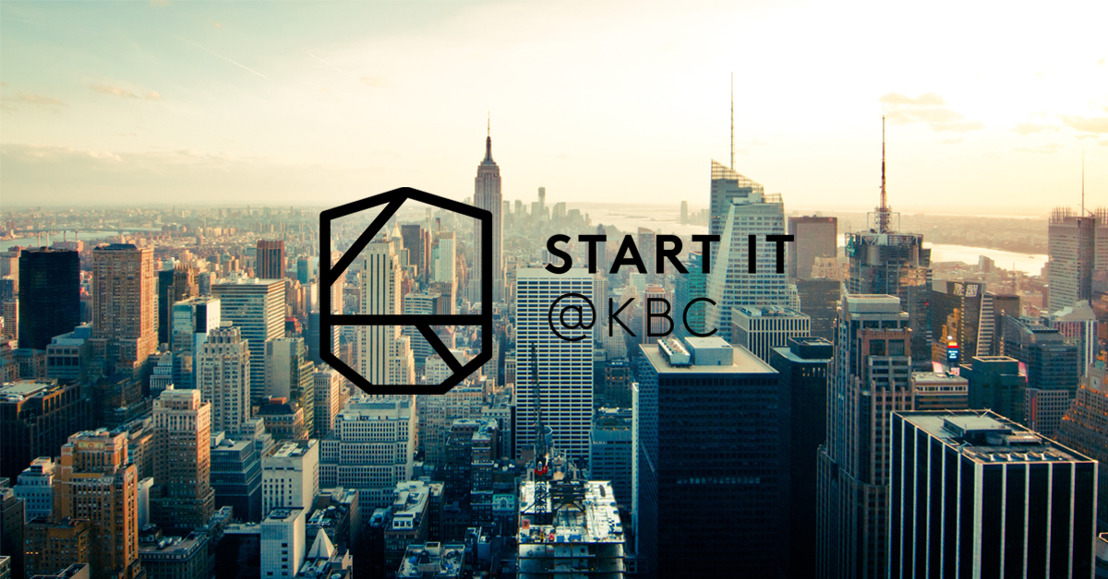 Belgian start-ups and scale-ups now get office space, mentorship and a network at KBC and BelCham in New York and San Francisco
Start it @KBC and KBC's Hungarian subsidiary, K&H open Hungarian accelerator
Start it @KBC, the largest and most prominent accelerator for innovative entrepreneurs in Belgium, has just reinforced its leader position with the launch of two unique and literally boundary-breaking initiatives. On the one hand, the accelerator's start-ups and scale-ups can now develop their potential for growth in the United States. In addition, innovative companies based in Hungary will also be able to stamp their mark on the local economy – just like their counterparts in Belgium – under the wing of the brand-new Hungarian hub, Start it @K&H.
Start it @KBC had already assumed a pioneering role on the Belgian accelerator and incubator landscape. These two recent initiatives now confirm that position on an international scale, offering start-ups the chance to think, dream and trade across borders.
Faster growth in New York and San Francisco
Entrepreneurs who form part of the Start it @KBC community can now expand their operating terrain and network to include two of the largest trade centres in the USA: New York and San Francisco, all thanks to a unique collaboration with KBC NY, BelCham NY and BelCham SF. KBC New York offers start-ups from Start it @KBC free working space for a period of six weeks, which can be split over multiple periods depending on the needs of each individual start-up.
Start-ups who want to stay longer in the USA have the option of relocating to BelCham Atelier, the coworking space of the Belgian-American Chamber of Commerce. Thanks to founding partner, KBC NY, they can rent permanent offices there at attractive rates.
This is the first time that Belgian start-ups have been given such a unique opportunity to launch their business on the US market. A temporary relocation to New York and/or San Francisco offers start-ups and scale-ups the opportunity to establish a rich professional network. "Under the wing of Start it @KBC, KBC NY and BelCham, our entrepreneurs are literally able to broaden their horizons. In particular, it is very valuable for Belgian start-ups who want to do business in the US, to join a network of other Belgian companies who have gone before them. But more importantly: they have recourse to KBC NY as a trusted partner, which can be of enormous benefit in the US corporate world," says Lode Uytterschaut, founder of Start it @KBC.
Alexander Tuteleers from start-up ArtAssistant has already capitalised on the offer from Start it @KBC in New York: "Both the location of KBC's and BelCham's offices and their respective networks are of enormous added value for us. To help us tap into the local market but also continue operating from Belgium with a local sales team. We have also been on the receiving end of several interesting contacts that were very relevant for us during our visit to the various art expos in New York."
Start it @KBC and K&H open accelerator in Central Europe
The road is also open for young companies within the Start it @KBC accelerator who have their sights set on the emerging Central European market. With the launch of Start it @K&H, local start-ups in Budapest and beyond also have access to a dynamic ecosystem with loads of benefits. As in Belgium, the start-ups in Hungary profit from a strong programme fully tailored to their needs along with access to expert mentorship, an extensive network and quality co-working space for a period of six months.
"Start it @K&H is our first fully fledged accelerator in Central Europe," claims Lode Uytterschaut."We have just completed a first round with 13 innovative Hungarian start-ups. They receive the same intensive support and guidance as start-ups here in Belgium. Giving innovative enterprises a boost in Central Europe is as important to us as it is to our partner, K&H. Moreover, the international outreach of Start it @KBC gives start-ups and scale-ups concrete opportunities for expanding their network in Belgium and vice versa."
While Start it @KBC works in conjunction with Accenture, Cronos, Flanders DC, imec, Joyn, KBC, Mobile Vikings, Telenet, Universiteit Antwerpen and other academic partners, Start it @K&H will be engaged in attracting its own partner organisations. "Of course, that does not exclude the case where certain partners are keen to play a role in more than one country," explains Lode Uytterschaut.
Start it @KBC has been part of the Global Accelerator Network (GAN) since 2018, which gives start-ups at the Belgian accelerator access to an international network for an even longer period.