Start it @KBC wants to make Belgium walhalla for govtech
Belgium's largest accelerator launches international call for startups that want to transform governments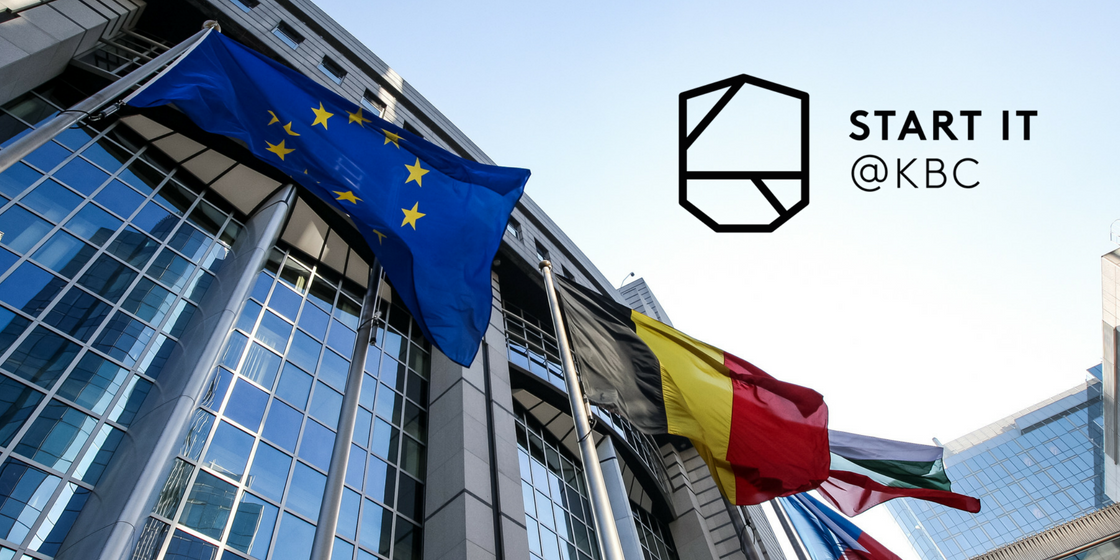 Start it @KBC, the largest accelerator in the country, is going to bring startups in govtech to Belgium from all over the world. Govtech is a relatively young discipline. The concentration of international institutions makes our country the ideal environment to grow startups. "What London is for fintech, Boston for medtech and Israel for hardware, Belgium can become for govtech." The Belgian federal government is already enthused.
In the United States, govtech launches startups such as OpenGov and Quorum. They transform governments, and guide them into the digital age. In Europe, govtech is still a largely undeveloped territory, but Lode Uytterschaut, Founder and CEO of Start it @KBC, is convinced that there is a large market for startups that venture into the domain of the government.
"Rapid technological progress also presents governments, both locally and nationally and internationally, with enormous challenges. But their size and structure often stand in the way of innovation; they are not agile enough to respond to the evolution that society is undergoing around them. Startups can play an important role in supporting the government. Think about CitizenLab here, a startup from one of the very first Start it @KBC pitch waves, which already helps dozens of cities and municipalities to increase the involvement of their citizens through digital channels."
Following London and Boston
Start it @KBC wants to make Belgium the mecca for govtech. "London is known worldwide for fintech and mediatech, Israel for hardware, Boston for medtech. Belgium has everything it takes to become the place to be for govtech", emphasizes Anna Thomlinson, Managing Director Start it @KBC. "The market for govtech startups is usually limited to national and local authorities. In Belgium, their market is much larger: we are also the home to the majority of the European institutions and of NATO. The govtech startups see the number of opportunities in Belgium increase significantly. (laughs) And we do not have one, but six governments."
Federal Minister for Digital Agenda Alexander De Croo: "Government cannot and we do not do everything ourselves. It is only logical that we would look to startups for their ideas and their creativity to support the digital transformation of government. We have been working together with Itsme® since early this year to enable people to login online more securely via a mobile application. But there are many more opportunities to work together. I therefore particularly welcome the initiative of Start it @KBC to bring together innovative govtech startups and governments."
International call
Start it @KBC's international call for applicants will be disseminated through, among other things, the Global Accelerator Network (GAN), the world's largest network of accelerators of which Start it @KBC is part. GAN has within its membership accelerators from all parts of the world.
"In the meantime, we are working hard on an attractive offer for the govtech startups, and on an environment in which they get maximum growth opportunities," says Anna Thomlinson, Managing Director Start it @KBC. "Naturally, like over 600 other startups who have participated in our programme, they can count on practical support such as office space. But they can also fall back on our network of experts and mentors. We are currently engaged in full discussions with people who are active in and around the government, and can open doors for the govtech startups. After all, govtech also faces a number of very specific challenges, for example startups have to maneuver within very large organizations and they have to deal with exceptionally long procedures. We want to support them as much as possible."
Startups who are interested in applying can already go to www.startit.be and apply through the usual way that all startups apply to the programme. The next deadline is September 18, 2018.
////////
ABOUT START IT @KBC
Start it @KBC supports and promotes entrepreneurs with innovative ideas and scalable business models. As such, it is Belgium's largest community of start-ups. As a pioneer in Belgium, Start it @KBC aims to have a positive impact on the country's economy and society.
For their first 3 months at Start it @KBC, start-ups join a strong, tailor-made accelerator programme while continuing to profit from top-notch mentorship, diverse expertise, an extensive international network and an inspiring co-working space for a period of 18 months. Start it @KBC continuously adapts its programme in co-creation with its start-ups.
One of Start it @KBC's key objectives is to stimulate (international) cross-pollination between more than 600 start-ups and scale-ups but also amongst investors, experienced mentors, experts from a wide variety of domains (technology, sales, legal, marketing, communication, etc.) and other global accelerators and incubators. The community also plays a leading role in promoting diversity and female entrepreneurship.
Start it @KBC also has a clear international vision. In addition to hubs in Antwerp, Brussels, Ghent, Hasselt, Leuven, Kortrijk and Budapest, the community also includes a presence in New York. As of 2017, Start it @KBC has been a member of the Global Accelerator Network (GAN), a select network of 120 global accelerator programmes, offering extra opportunities for start-ups on the international stage and up to 1 million dollars' worth of exclusive advantages from technology partners.
Via the Start it @KBC's Corporate Incubation Program, start-up teams within large companies have also been able to transform innovative ideas into fully-fledged businesses under the guidance of Start it @KBC.
Start it @KBC began in 2014 as a partnership between Accenture, Cronos Groep, Flanders DC, imec, joyn, KBC, Mobile Vikings, Telenet Kickstart and local academic partners.
Start-ups can apply to the programme at any time via the website www.startit.be. The selected founders are then invited to pitch their idea to a professional jury at 1 of 2 pitch events per year, after which a new batch of start-ups begin their entrepreneurial journey at Start it @KBC.
For more information: www.startit.be