Start it @KBC welcomes 64 new startups and launches Mental Well-being Academy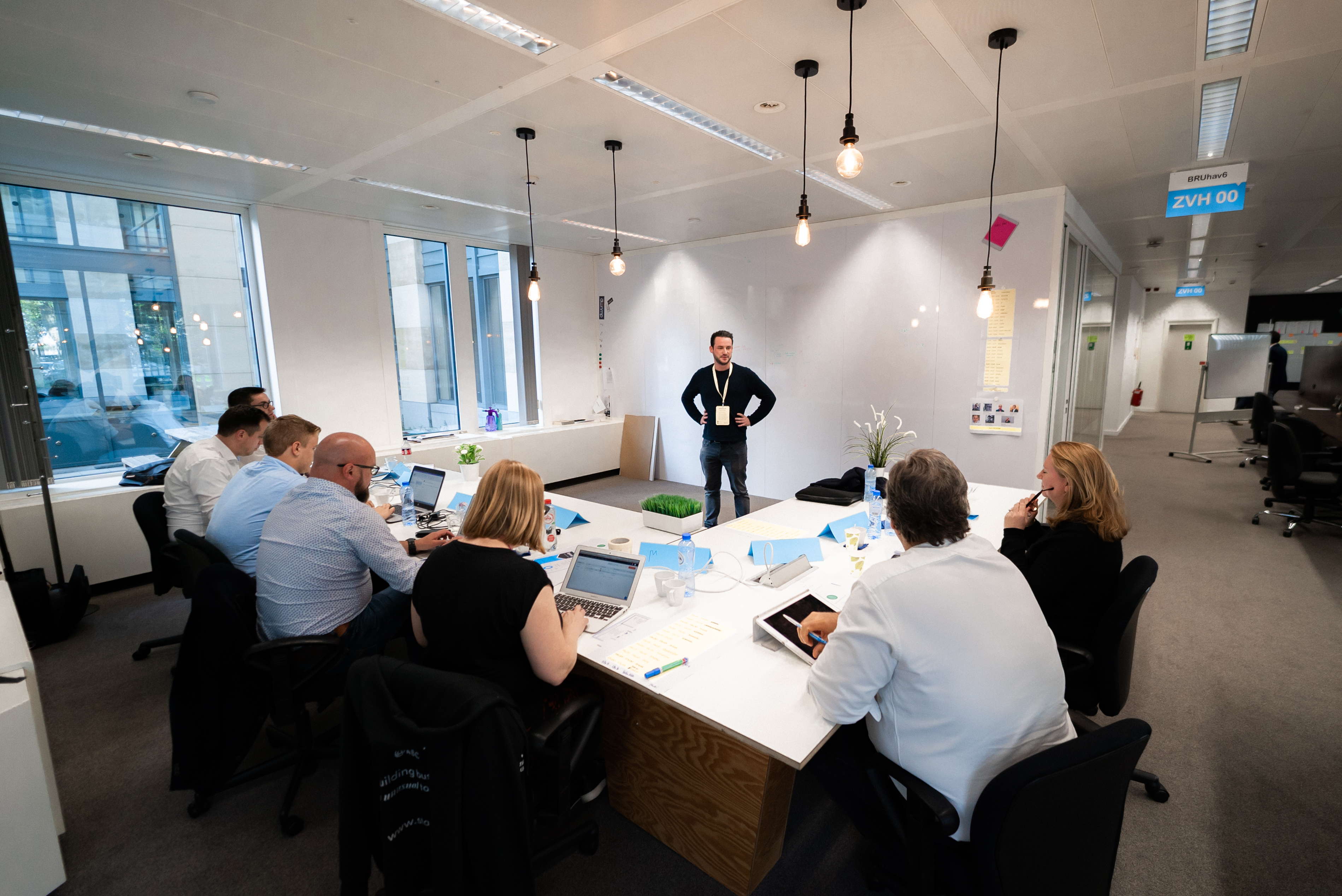 No less than 217 startups applied to Start it @KBC to be part of the program. 113 startups were invited to come pitching on October 10th. Two absolute records in the fifth anniversary of Belgium´s largest accelerator! 64 of them were selected yesterday to be part of a new group and will continue to be guided on a business level as well as on a personal level. Start it @KBC is actually launching its new Mental Well-being Academy. This will mentally support all founders and alumni, so that they can deal better with stress and setbacks.
Running a startup is not always easy. That's exactly why Start it @KBC launched its new mental well-being program for founders yesterday on Mental Health Day. This should ensure less stress and more relaxation. "Working hard is necessary when running a startup. But there has to be a good balance with attention for physical and mental health. We love to celebrate when startups take the spotlight, but we also want to be there for them when their light fades", tells Lode Uytterschaut, founder and CEO of Start it @KBC.
Start it @KBC helps startups not only with sales but also with pitching, fundraising, marketing and human resources. "As a committed and supportive community, we help founders (remain) mentally strong," says Lode Uytterschaut.
A healthy mind in a healthy body
With the new Mental Well-being Academy, Start it @KBC wants to strengthen founders to make positive choices keeping their health and well-being in mind. The accelerator will provide emotional, physical and social support. For example, the Start it @KBC team is trained to recognise mental problems so that they can refer founders to specialist agencies on time.
Under the motto "a healthy person in a healthy body", Start it @KBC also encourages founders to participate in sports events or yoga sessions, but also to actively meet (standing, walking) or participate in a sleepability challenge. In addition, the accelerator organises workshops on emotional well-being and additional leisure activities in each hub, in order to strengthen the community.
64 new startups
On yesterday ́s pitch day, 64 startups were selected to be part of a new group. A quarter of the startup teams is founded by at least one woman. The top sectors are health, food, energy, fintech and mobility.
The new founders are now starting an intensive three-month acceleration program. After a positive assessment in the Start it @KBC Boardroom, they will benefit from advice from experienced mentors and experts for another year, have the possibility to participate in various workshops and have access to more than 1 million euros in benefits from tech partners worldwide. Furthermore, all startups can go to one of the six coworking rooms of Start it @KBC in Flanders and Brussels, but also in Prague, Budapest, London, San Francisco and New York. The Start it @KBC community now has a total of 760 startups.
The new startups of Start it @KBC are: 6Wolves, Abracademy, Add Home, Aeco, AiVidens, Aloa, APerium, Artizan - Solar Coffee, Beef TAKE, Brickbook, BrighterBins, Contract Science, Dare to Date, Davai, decilo, Dils & Mander, DinnerGift BVBA, Ellio, Ethical Intelligence Associates, Limited, GamesLab.ai, Healthy Habits, Hopr, Itpack, JetMinister, Make-up Heartist, Modal, Octave, OTIV, PatientManager, Payflip, Phished, Potowater AG, PROBIBEL (BACIL), Quifactum, QustomDot, René, Renovive, S-Biomedic, SalesNote, Salvus Health, Scaut, Security Service Layer, SeeMe.ai, Segments.ai, ShowBrd, Siply, Smarchy, SnowVision, Spectra, Spixx, Sponso, Tamashi, The Midnight Blue, The eCloud Company, Theo & Brom, Tomorrow., TUUTUUT.com, TwinntAx, Unova, Wojata.
Some startups in the picture: