Start it X helps Belgian companies innovate with new matchmaking service
A direct link with corporates makes the Benelux market more attractive for scale-ups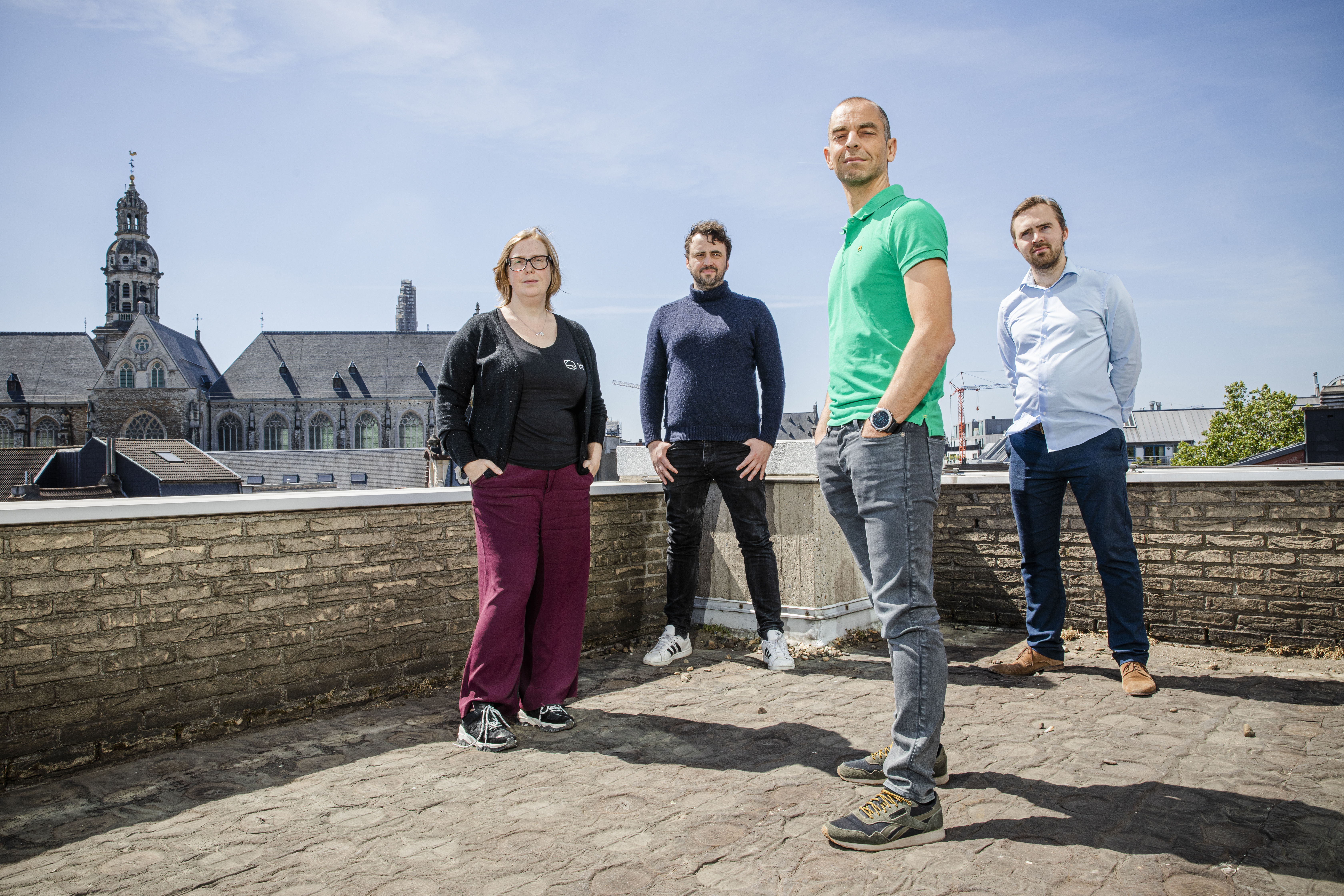 Brussels. Start it X, the programme dedicated to driving innovation within large companies, announces the launch of a new matchmaking service. Start it X will help corporates innovate by connecting them to established scale-ups from all over the world. In doing so, the accelerator gives Belgian companies faster access to innovations developed in other countries while positioning the Benelux as a highly attractive region for trade.
In the international scale-up landscape, innovations are evolving so quickly that many large companies often struggle to keep up with the latest developments. On the other hand, foreign scale-ups often do not prospect in the Benelux, because they think the sales market is too small. As a result, Belgian companies miss out on many business opportunities and are less likely to innovate than their counterparts abroad.
Using its direct contacts with CEOs and innovation managers, Start it X offers international scale-ups a soft landing in Belgium, promoting the benefits of the wider region as a sales market while helping to drive innovation within Belgian companies. Start it X focuses on scale-ups that already have large international contracts, but have not yet entered the Benelux market.
"Our survey among scale-ups shows that what they need most is support for sales and internationalisation. Our aim is to help them with their prospecting," says Kjell Clarysse, responsible for scale-ups at Start it X. "For many foreign companies, the Benelux seems too small a market to invest in. But that is not true. Thanks to its high population density, Belgium offers a large, diverse and accessible audience for testing products and services. Moreover, the limited scale means you can quickly access the right partners."
Win-win-win
Start it X founder Lode Uytterschaut - also the founder of Belgium's largest accelerator, Start it @KBC - states: "Start it X's matchmaking programme is a win for everyone concerned. Large companies need to innovate to strengthen their position in a rapidly evolving world, but they don't always succeed through their own internal structures. Scale-ups, in turn, are always looking for new markets, but prospecting costs a lot of money and energy. Start it X connects both parties quickly and efficiently, saving them time and money. At the same time, however, Start it X also introduces new knowledge to the Belgian economy and - thanks to the link with Start it @KBC - creates interesting opportunities for cross-pollination with other startups and scale-ups in Belgium, thus increasing their chances of success at international level."
The newly launched matchmaking service for scale-ups stands alongside Start it X's existing Membership and Corporate Innovation programmes. The Membership programme is a paid programme for startups and scale-ups who want to settle at one of the accelerator's six coworking hubs and access the available expertise and workshops. The Corporate Innovation programme offers companies a range of programmes designed to simulate "intrapreneurship", helping companies launch and validate their own innovations on the market as quickly as possible. Large companies such as AGFA, Luminus and KBC have already called on Start it X to assist their in-house intrapreneurs.
KBC is a shareholder of Start it X because it strongly believes in the importance of innovation for large companies as well.
////
Photo credits: Wim Kempenaers
Persdossier Start it X
PDF - 893 Kb
Download