Technology company Oracle and accelerator Start it @KBC join forces
New partnership will give innovative technological startups an extra boost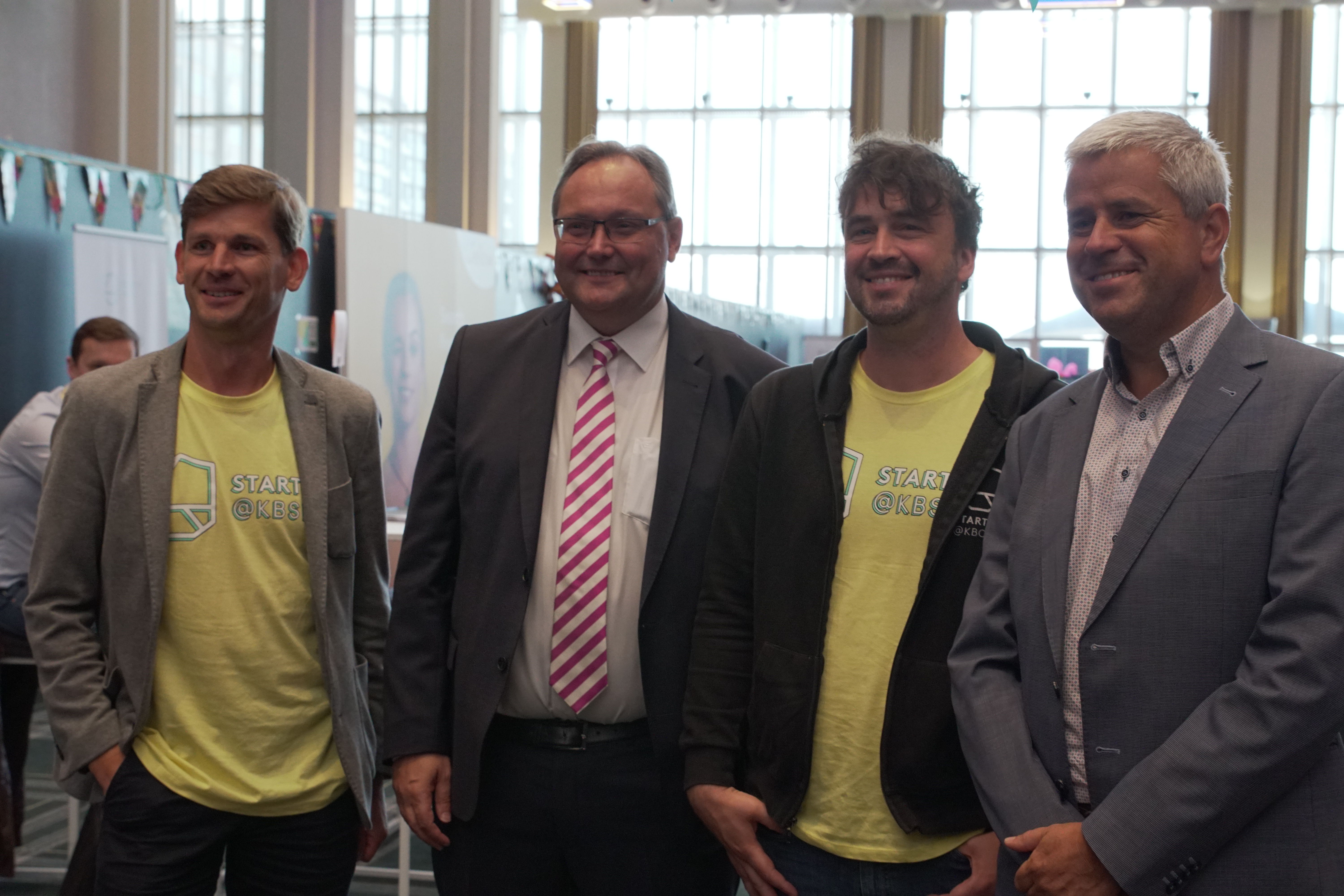 Technology company Oracle teams up as a partner with Start it @KBC, the largest Belgian accelerator for startups. This was announced today at Start it @KBSea, the annual seaside event of the accelerator in Ostend. Oracle wants to further anchor its global startup program locally. At the same time, Start it @KBC brings even more technological expertise on board that startups can fully benefit from. The new partnership will give innovative technologies an extra boost.
Oracle is the number 1 global supplier of business software, with a wide range of solutions for companies of all sizes. Today, 430,000 customers in 175 countries use Oracle technologies to seize business opportunities and face real, tangible challenges. To boost innovation, Oracle also invests heavily in supporting startups. With the 'Oracle for Startups' program, the multinational has developed its own global ecosystem for technological startups.
Triple win
The partnership with Start it @KBC fits perfectly within that larger ecosystem, explains Jan Ronsse, Managing Director for Oracle Belgium. "Worldwide, we received multiple applications for a place in our program. That is why we have expanded this and have started looking for the best local partners. Start it @KBC and Oracle are a perfect match . Just like Start it @KBC, Oracle does not take shares in the startups that we guide, we only offer our resources. We share the same vision of startups: we both believe that they make an important contribution to driving innovation."
"The collaboration with Oracle is a win-win-win," says Lode Uytterschaut, founder of Start it @KBC. "Startups get more opportunities to grow and scale. As a large, multinational IT player, Oracle can strengthen innovation by collaborating with young, hungry entrepreneurs. By joining forces, we can crank together innovative technologies that make our lives easier and have a greater social impact."
Access to worldwide (customer) network
The experts from Oracle will give workshops to the startups in the Start it @KBC community with a focus on high level technology, but also on sales and business development. The startups can also count on mentoring and they can use the Oracle Cloud for free. However, perhaps the greatest added value of the collaboration is the Oracle network that startups can rely on. They get the chance to go to the biggest tech events in the world, such as the Web Summit in Lisbon, and they also get access to Oracle customers.
Fashion tech startup Macty, the recent winner of the .eu EURid innovation award, is already a pioneer in both Start it @KBC and 'Oracle for Startups'. "The programs are particularly complementary," says founder Susana Zoghbi. "We can count on inspiring workshops and mentors from both sides. We have also had the opportunity to pitch at absolute world class conferences and events and we can co-innovate with techtoppers that we as a startup can only dream of."
Startups wishing to participate in the Start it @KBC accelerator program can still apply until 19 September via www.startit.be.