The Black Opportunity: Conversations on Belgian Venture Capital and Afropean Entrepreneurship, by Tino Chibebe
"It is time for a world that includes products by and for black people and allows them to get the attention and investment they deserve."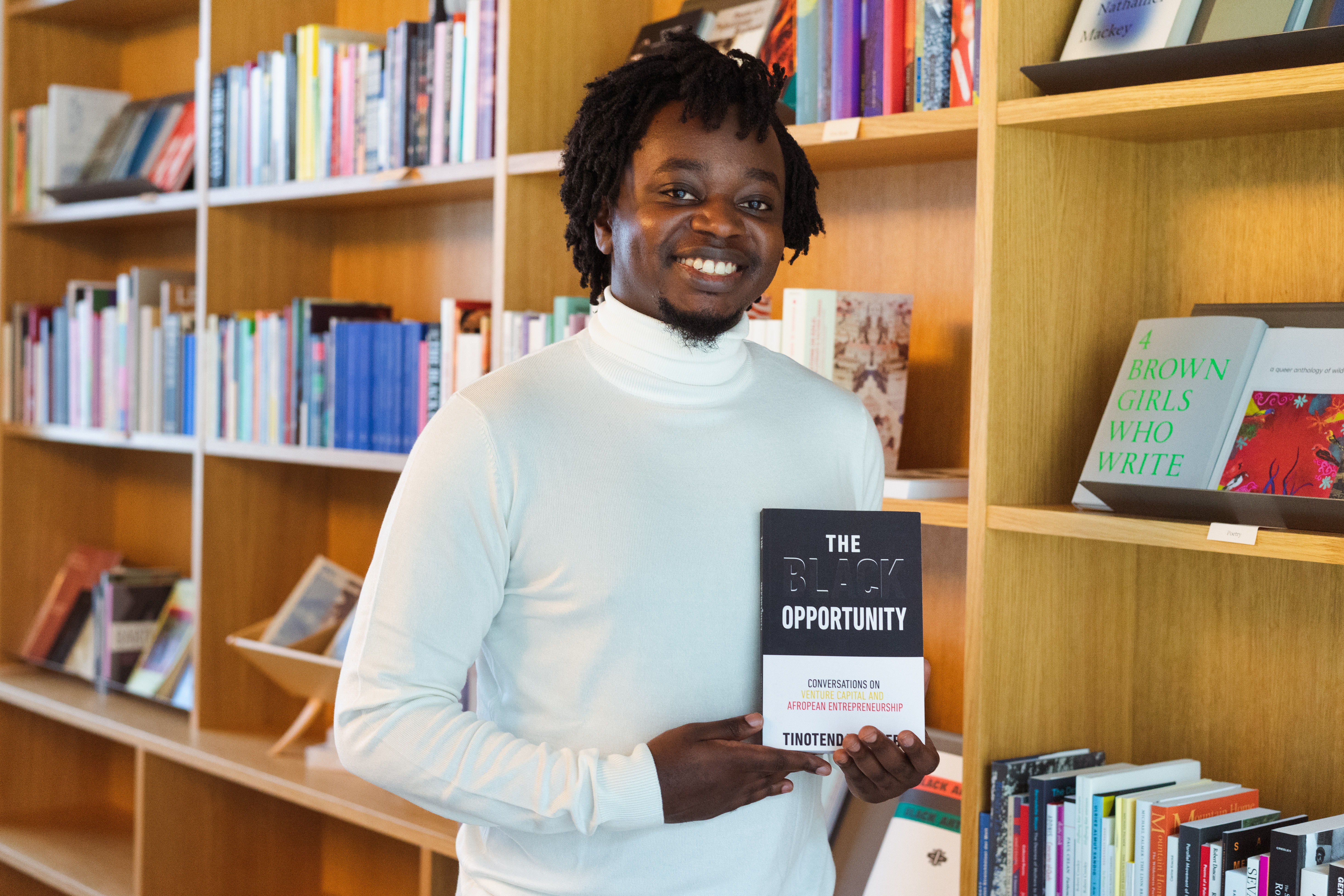 Brussels - Did you know that black entrepreneurs in Belgium face challenges that exclude them from the venture capital space?
The Black Opportunity: Conversations on Belgian Venture Capital and Afropean Entrepreneurship explores how the inclusion of black voices in the venture capital space will shape the world for generations to come. It is time for a world that includes products by and for black people and allows them to get the attention and investment they deserve.
In this book, you will engage with the intersection of venture capital, entrepreneurship, and Afro-Europeans and learn what the current landscape is like in Belgium. Discover what must be done to get black people a seat at the table.
The Black Opportunity inspires reflection and fruitful dialogue, pressing into engaging questions:
How do we tap into the underrepresented black community in Belgium?
What challenges do black entrepreneurs face?
How do we create inclusive environments within venture capital?
The Black Opportunity speaks to venture capitalists and entrepreneurs in Belgium who want to grapple with inclusion and innovation in a new way. Coming together and discussing venture capital, entrepreneurship, and minority participation will change us all for the better.
The Black Opportunity: Conversations on Venture Capital and Afropean Entrepreneurship ​ is a publication of New Degree Press. ISBN ​ 978-1636766386. Price € 25,70. Also available as an e-book: https://linktr.ee/tinochibebe
Public launch The Black Opportunity: Conversations on Venture Capital and Afropean Entrepreneurship on 22 April 2022, 19:00 - 22:00, Location: Boulevard d'Anvers 40, 1000 Brussels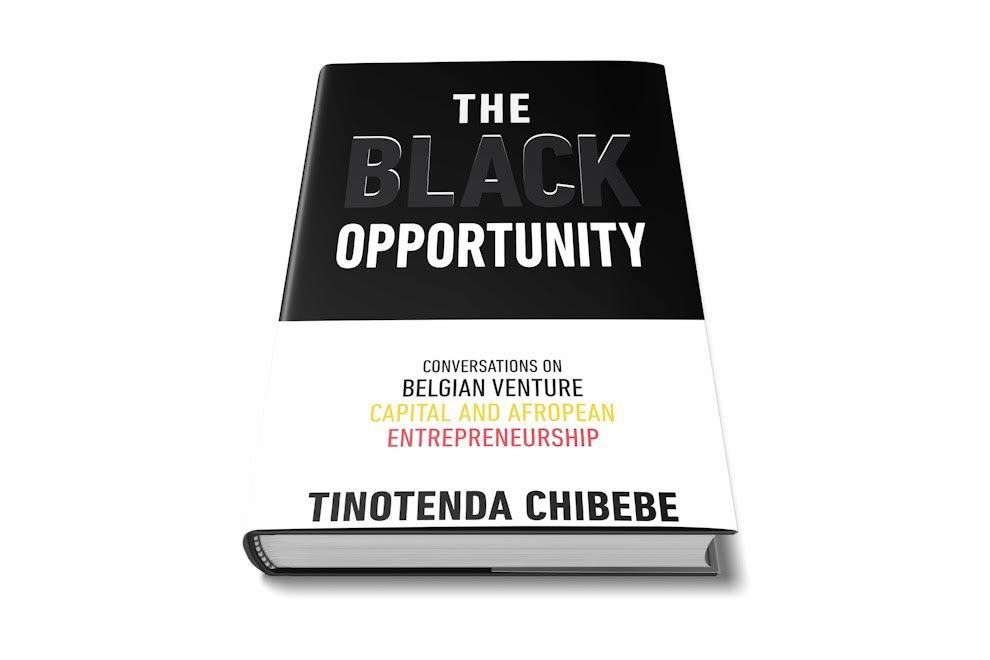 ---
The book in a few sentences
The book that finally answers: how to include black investors and entrepreneurs in Belgium's innovation ecosystem
Diverse teams make better business decisions
Hire Black people in leadership positions
Invest in more diverse founder companies
Bring greater diversity to the venture capital world and their teams
Diversity of teams and thought has proven again and again that they can create outsized returns
Diversify your networks
A community must develop all talents to harvest all fruit
Collective discussion for concrete action
The lack of diversity in early-stage investors affects everyone.
VC investment has an impact on the future products and services we use
Invest in startups and funds created by Black men and women
Hold Black people "to the same standards that you do for White led startups and venture funds"
Some of the numbers
The book in keywords
Diversity 
Venture capital
Entrepreneurship
Inclusion
Afropean
Technology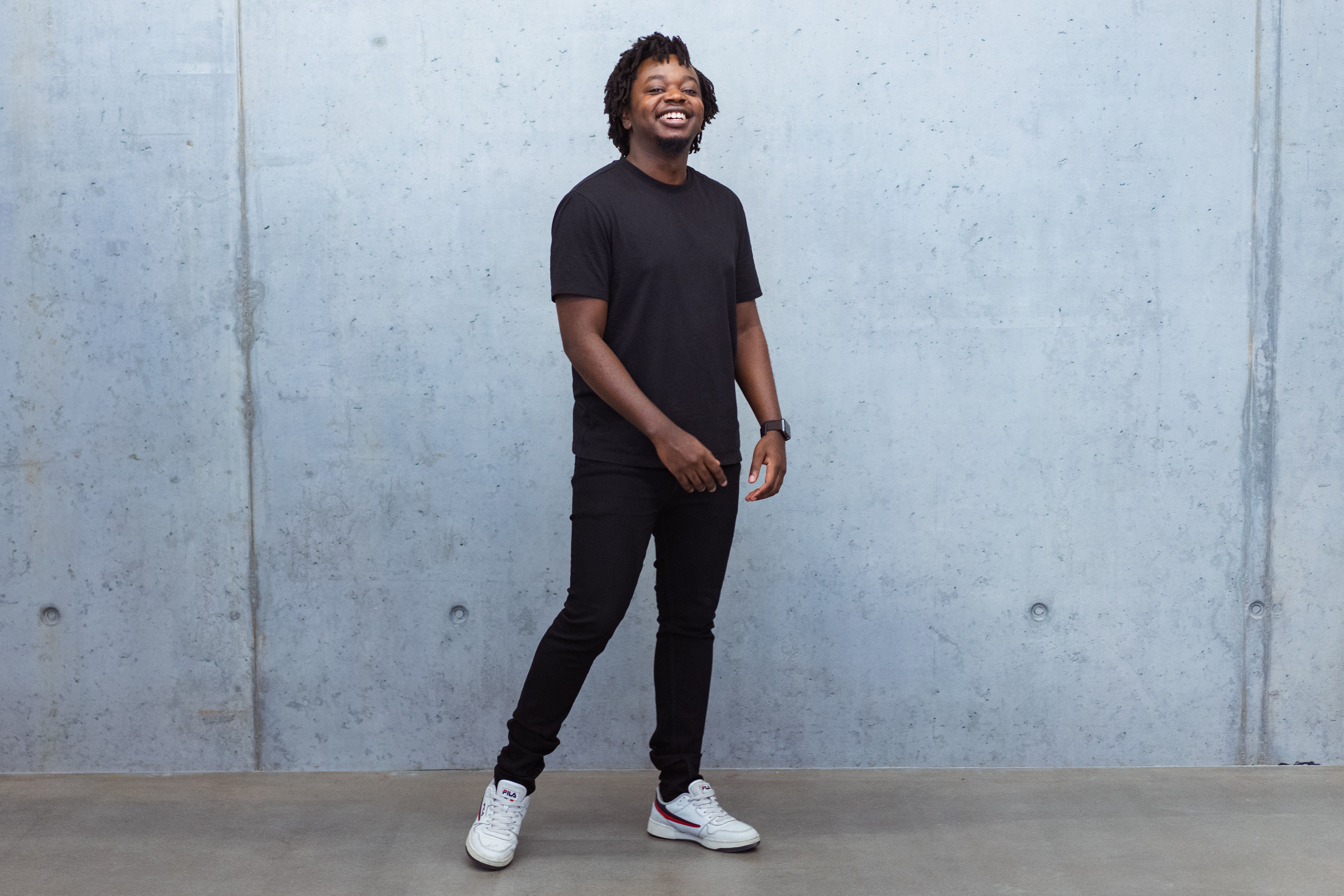 What the experts say
"Venture capital is a high-risk, high-reward environment, and diverse teams make better business decisions. Tino's great book points out a blind spot: the lack of general partners with an African background at European VC and PE firms. The Black Opportunity is a practical no-nonsense guide on how to do that." — Omar Mohout, Professor of Entrepreneurship at Antwerp Management School and Solvay Brussels School of Economics & Management
"The Black Opportunity is a really enjoyable read. The data Chibebe shares on the benefits of diversity for VCs is really interesting and helpful. It is well written with a mix of data and interviews that make it a smooth read." — Umulinga Karangwa, Equity Investment Officer at Trade & Development Bank and Founder of Africa Nzinza Investment Advisory
"Chibebe's writing style is very personal and intimate. The language is very straightforward and accessible even for people without English as Mother Tongue. The storytelling style works well with entrepreneurs and venture capitalists in Belgium and beyond." — John Porter, CEO of Telenet
"After centuries raising their voices to stand up against global discrimination, the time has come for black people around the world to gather, focus on themselves, think about their potential, organise for their future and seize every opportunity.. Tino Chibebe's book is a key to set the foundation of collective discussion for concrete action."— Aurélie Mulowa, Founder of Belgian Entreprenoires
"Entrepreneurs share a set of traits that aren't defined by race, nor should they be. The Black Opportunity shows how we can translate that knowledge into tangible actions for founders and investors alike. Apart from that, Chibebe's balance between facts and storytelling is exceptionally enticing to read." — Mikaël Wornoo, Founder and CPO at TechWolf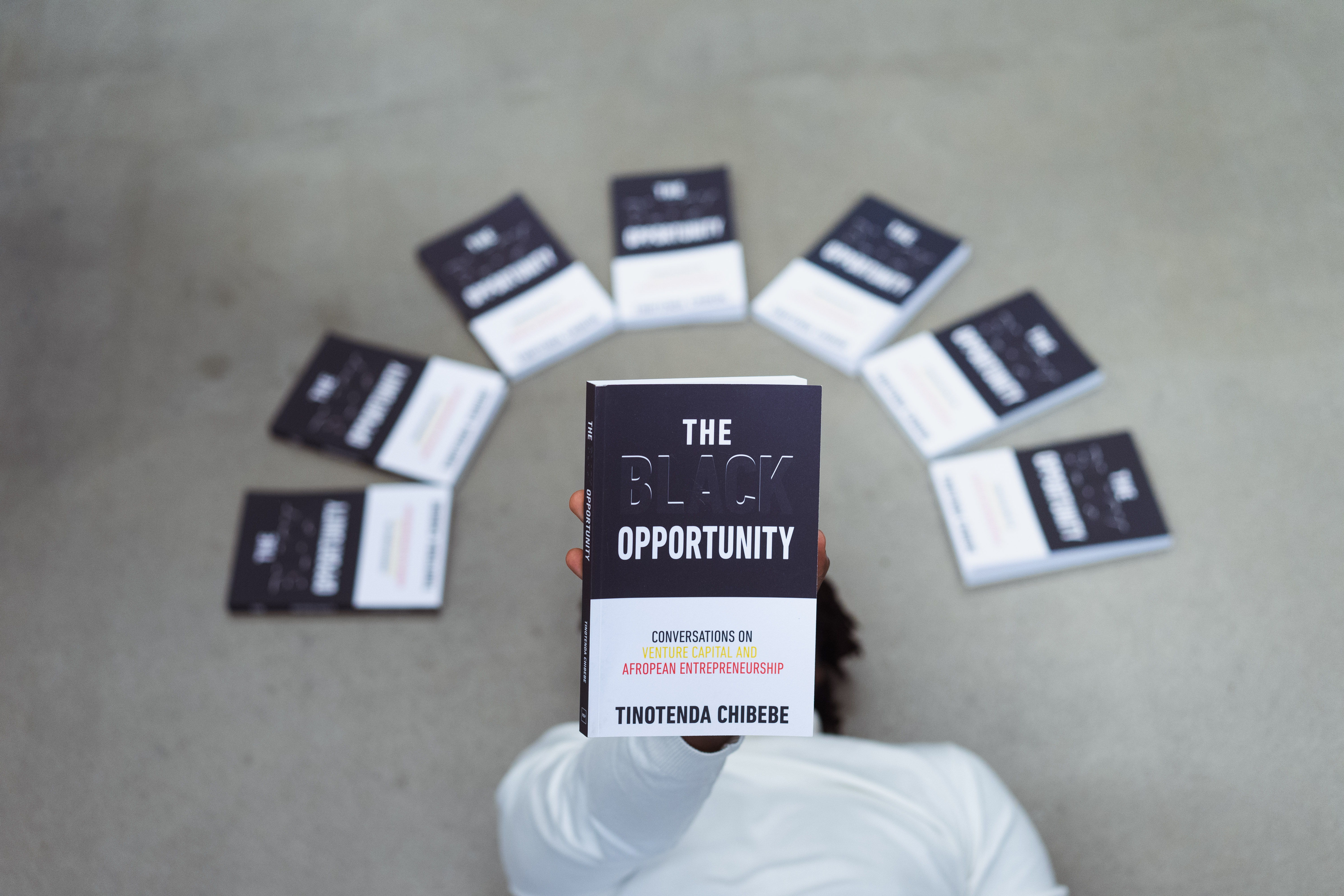 The Black Opportunity: Conversations on Belgian Venture Capital and Afropean Entrepreneurship ​ (New Degree Press, May 21)
After having lived in Belgium for a number of years, gone to school in Belgium and been President of the finance student organisation, Capitant, there was one thing that remained constant: I didn't see black people in many professional spaces, let alone in leadership, let alone in VC and technology.
The Story…
For a period of 1 and half years, I sought out to answer why this was. I also wanted to know what the facts were: Why aren't there black people in VC and tech? What problems does this create? How do we include more black people in these spaces?
I spoke to VCs, in Belgium, the EU, UK and USA. I spoke to black founders. I spoke to academics. I spoke to cultural leaders in Belgium and read academic papers in and around the topic. From all that, the book was born.
By talking to the experts and doing the research, I was able to learn about the problem and solutions, and through reading it, I hope my audience will gain from my experiences and learnings too.
How do the people investing in our technologies in the early stages affect our futures? Why should they be diverse? You will find out about the answer to these questions and more in this book.
For more info or interviews: feel free to call me on 0477 43 2929 ​ or mail to ​ [email protected]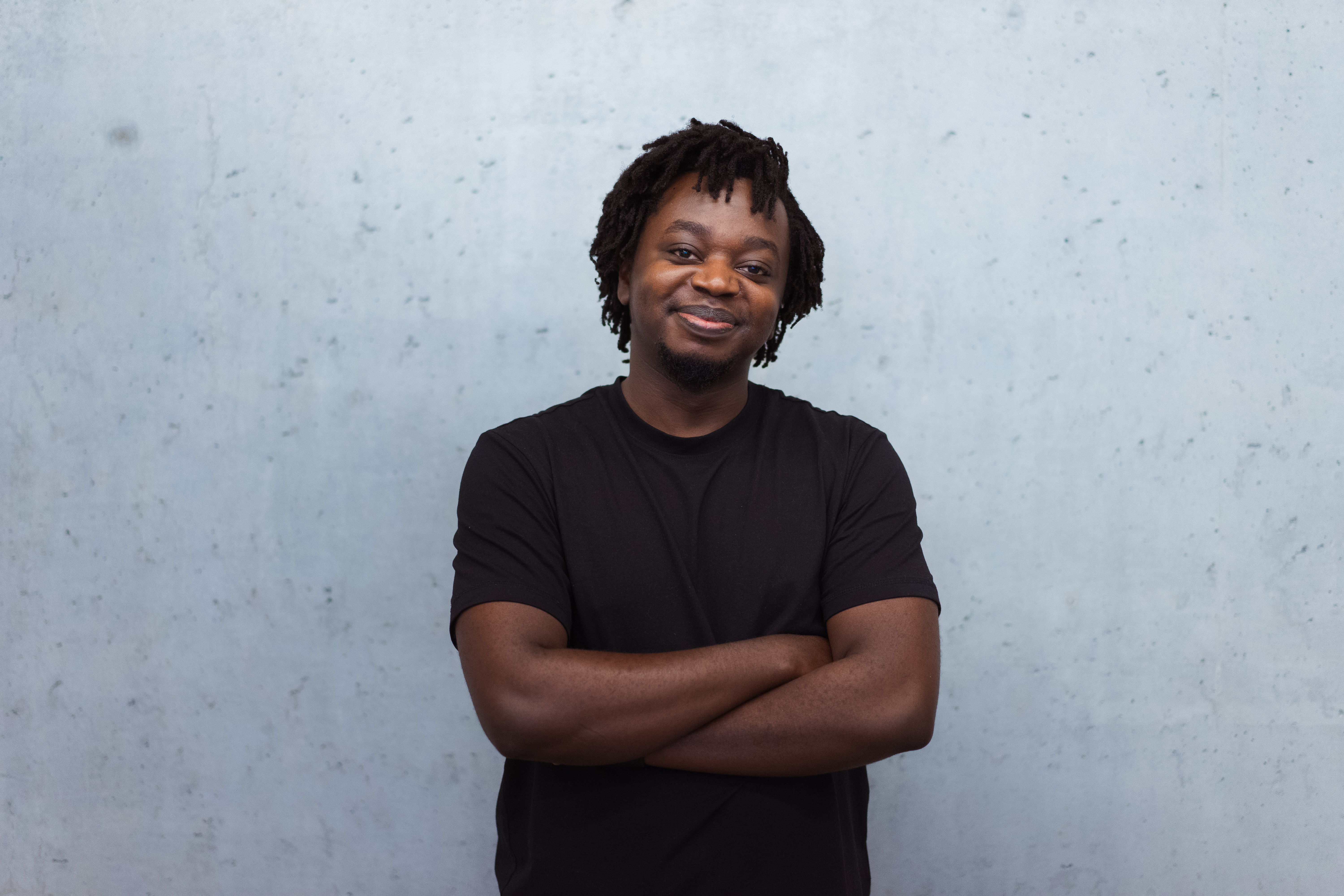 About the author
Tinotenda Chibebe is an innovative thinker who has developed effective marketing collateral for organizations across multiple digital media platforms. At KU Leuven, he served as president of Capitant Brussels, "the student's gateway to financial markets in Belgium." Tinotenda is a former member of the Business Student Society of Brussels, an organization that empowers future business leaders.
Tinotenda is also a prolific writer and has written articles on Medium, for Complex's Greenlabel and his first book, The Black Opportunity: Conversations on Venture Capital and Afropean Entrepreneurship. In addition, having always wanted to make a difference, Tinotenda has held positions at non-profit organizations such as MCW Global, The Best of Both Charity, and Sight – Impact Brand. He worked on projects geared to advancing underdeveloped regions, especially regarding education and entrepreneurship in Africa. Today, he working at the intersection of impact and entrepreneurship as a program associate at Impact Shakers.
---
Press contact