These six start-ups booked over €3.6 million in sales despite the pandemic and expect revenue to double in 2021
"Sales are the new funding" for Crimibox, DESelect, Give a Day, Freya Products, Ray&Jules and Zapfloor
Focusing on sales bears fruit during coronavirus crisis.
Nearly 1 in 2 of the new crop of start-ups already on the market states their revenue was stable or even increased during the year of the coronavirus 2020. 29% sold less than expected.
Brussels, 1 March 2021 – To mark National Compliment Day, Start it @KBC is shining a light on six of its start-ups that have already successfully completed Belgium's largest accelerator programme and who today announce some impressive sales figures. As a way of motivating all start-ups who may be experiencing difficulties but above all to highlight just how important sales can be. Because sales are not only the best form of funding for start-ups and scale-ups, they also attract investors. In fact, a recent survey amongst the current batch of start-ups at Start it @KBC (onboarded in October 2020) reveals that 49% of those already on the market were able to close 2020 with stable figures and in some cases even better sales than expected. 29% generated less revenue than expected.
Start-ups Crimibox, Ray & Jules, Zapfloor, DESelect, Give a Day and Freya Products recorded a combined 3,625,000 euros in sales in 2020. The six businesses succeeded in maintaining or even increasing their figures, despite Covid-19 and the resultant economic instability. And this year, they expect to achieve nearly double that amount (6,850,000 euros).
Lode Uytterschaut

, CEO of 

Start it @KBC

 is proud of 'his' start-ups: 

"On National Compliment Day, we want to cast the spotlight on every start-up, because they deserve it. There are those who are currently having a very tough time. And for them, we want to offer some extra encouragement. But also to sing the praises of those start-ups that managed to grow despite the crisis, completely overturning their business models and showing extraordinary resilience in the process. They are an inspiration for the entire entrepreneurial world."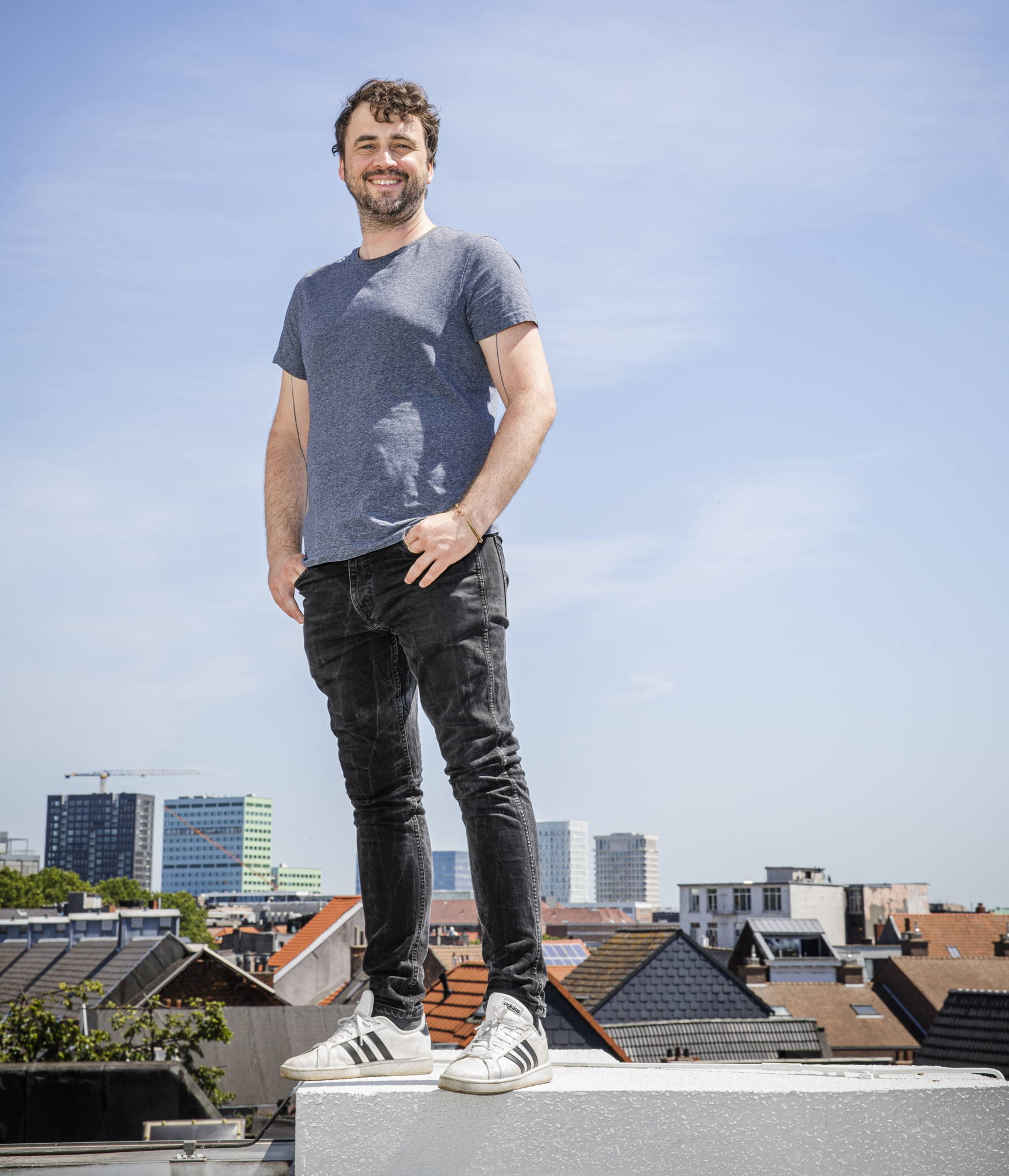 From pandemic to business opportunity
Start it @KBC has underlined the importance of sales from the very beginning, placing it even higher in priority than funding. The accelerator's Sales Academy focuses a lot of attention on the product versus buying experience, the degree to which your sales processes adapt to the needs of the buyer, how you can boost your thought leadership, when to accelerate and when to switch from inbound to outbound sales to maximise scalability and create conversion. 
On the other hand, it is striking how some start-ups have managed to redesign their business model with considerable speed and agility during the coronavirus crisis and in so doing, transform the pandemic into a business opportunity. Start-up Ray & Jules switched from B2B to B2C, Zapfloor made the move from a coworking model to more corporate customers and Freya Products succeeded in automating its sales considerably. Crimibox, DESelect and Give a Day, in turn, significantly sharpened and extended their marketing strategies. 
Lode Uytterschaut

, CEO of 

Start it @KBC

 explains: 

"In commercial terms, we're still a bit too reserved here in Belgium. Most European investors want to see market validation. They want to know that the product has traction in the market and that customers come back for more. Cowboy stories of start-ups that raise millions with little more than a business plan are luckily a thing of the past. Within the start-up ecosystem, we are now seeing a sense of collective responsibility to sharpen the founders' commercial skills. All start-ups in the Start it @KBC accelerator programme, for instance, are required to follow comprehensive sales training."
Focus on digital sales strategy is here to stay 
The survey also yielded a few other striking results. 85% of the interviewed start-ups, for instance, has 1 to 2 employees dedicated exclusively to sales. And 29% is planning to expand their sales team in the next six months. The start-ups, namely, expect to double their revenue in 2021 compared with the crisis year of 2020. Finally, it seems that a strong focus on digital sales strategies is now indispensable.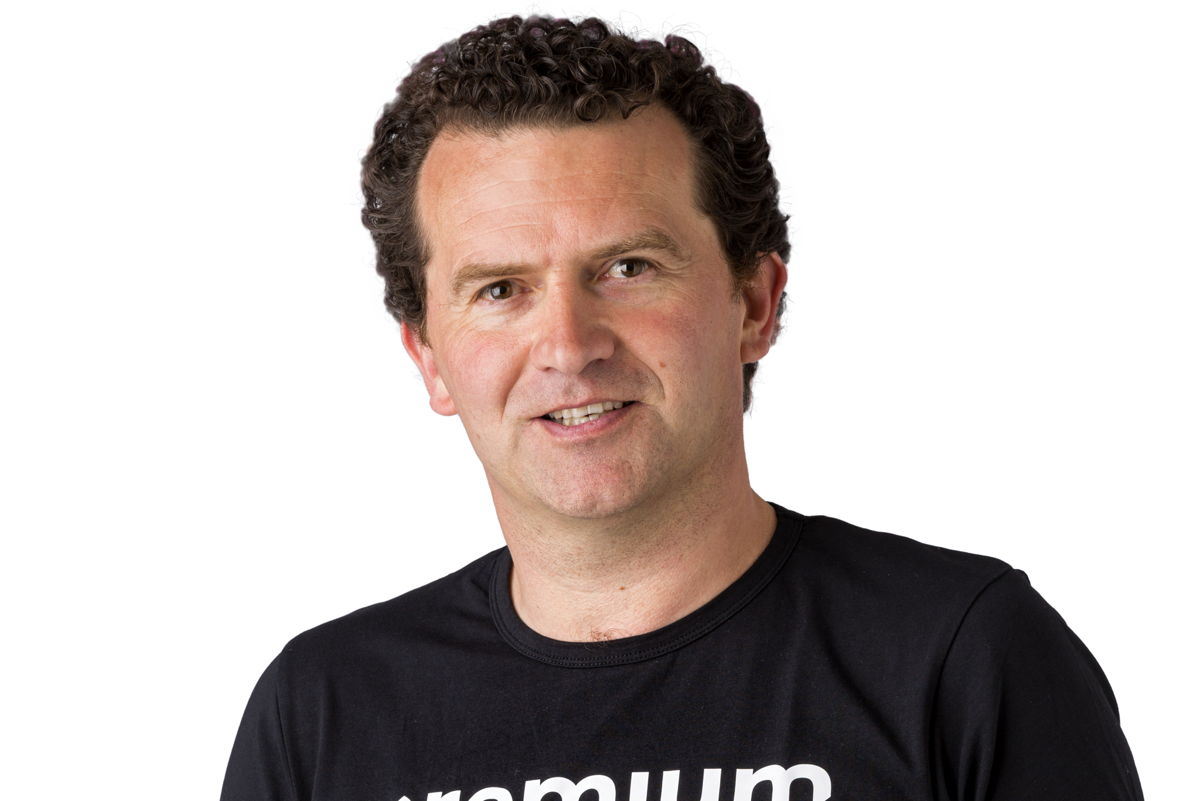 "We have well and truly passed the digital tipping point. Customers simply follow the path of least resistance and businesses would do well to meet their needs proactively," 

confirms 

Kurt Pinoy

, CEO of customer success experts 

Premium Plus

. The company helps 

Start it @KBC

's start-ups get the tools they need to set up an online customer service operation in no time. "

Complemented by an omnichannel sales and marketing approach that ensures your customer experience is in stride with that of the big brands."
New pitch wave in October
The first pitch wave at Start it @KBC for 2021 will kick off on 1 March. 158 start-ups have already signed up. After screening by the jury, the new batch of start-ups will join the community at the end of March. The following pitch wave is scheduled for October 2021. Interested start-ups can submit their dossier by clicking Apply Now! 
Start-ups and scale-ups looking to sharpen their sales strategies can also take part in the open course Market Me.
//////
<END OF PRESS RELEASE>
Six successful start-ups share their story
"How have you managed to generate sufficient revenue for your business?" There is no one answer to that question. But good guidance can work wonders. The start-ups Crimibox, DESelect, Freya Products, Give a Day, Ray & Jules and Zapfloor have that much in common, getting the most out of their training via the Academy, their community managers and the contacts they've made with other start-ups.
Crimibox
​Jimmy Cowe began developing Crimibox, an interactive game in which players solve a fictitious murder case, in 2017. Crimibox combines performance marketing (via paid campaigns) with a strong content strategy that focuses on building partnerships. Covid-19 had a positive impact on sales, since many people have had more time to play board games. Which enabled the company to grow by 239% more in 2020 than in 2019.
Jimmy Cowe, Founder of Crimibox: "Test as many different channels as possible. Not just the well-known sales channels like Facebook ads and Google ads but also take a look at what could be relevant for your niche. That's how we decided to get in touch with student associations to ask whether we could sponsor them. In exchange, they passed on a specific discount code to their members, which was a huge success for our sales!"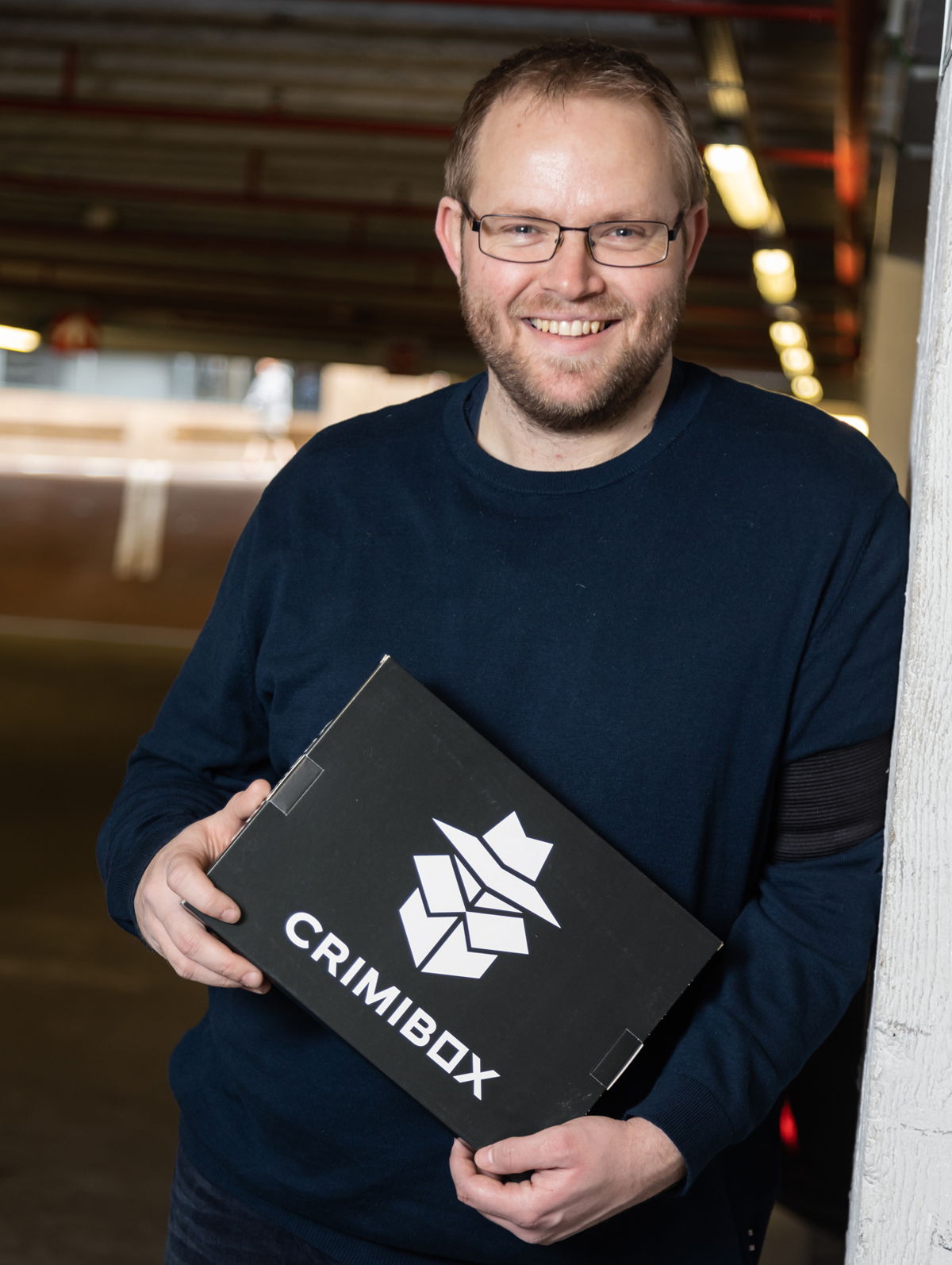 DESelect
​DESelect is a B2B SaaS platform founded in 2018. With Anthony Lamot and Jonathan van Driesen at the helm, DESelect makes it easy for marketeers in large companies to segment their customer database. More specifically, DESelect offers a user-friendly solution in the form of a Salesforce Marketing Cloud platform.
DESelect's sales team actively follows up on leads generated by their own website but also engage in cold calling and prospecting. DESelect has a strong content strategy aimed at boosting awareness of the platform amongst system integrators, which in turn helps generate referrals.
The start-up has felt the effects of Covid-19, especially in the retail and automotive sectors. Nevertheless, they managed to exceed their targets in 2020 by a solid 30%!
Anthony Lamot, Founder of DESelect: "Maintain trust in your product, because you know what your customers need. 10% of all deals don't go through because your price is too high. If that's not the case, then it's likely that your price is too low."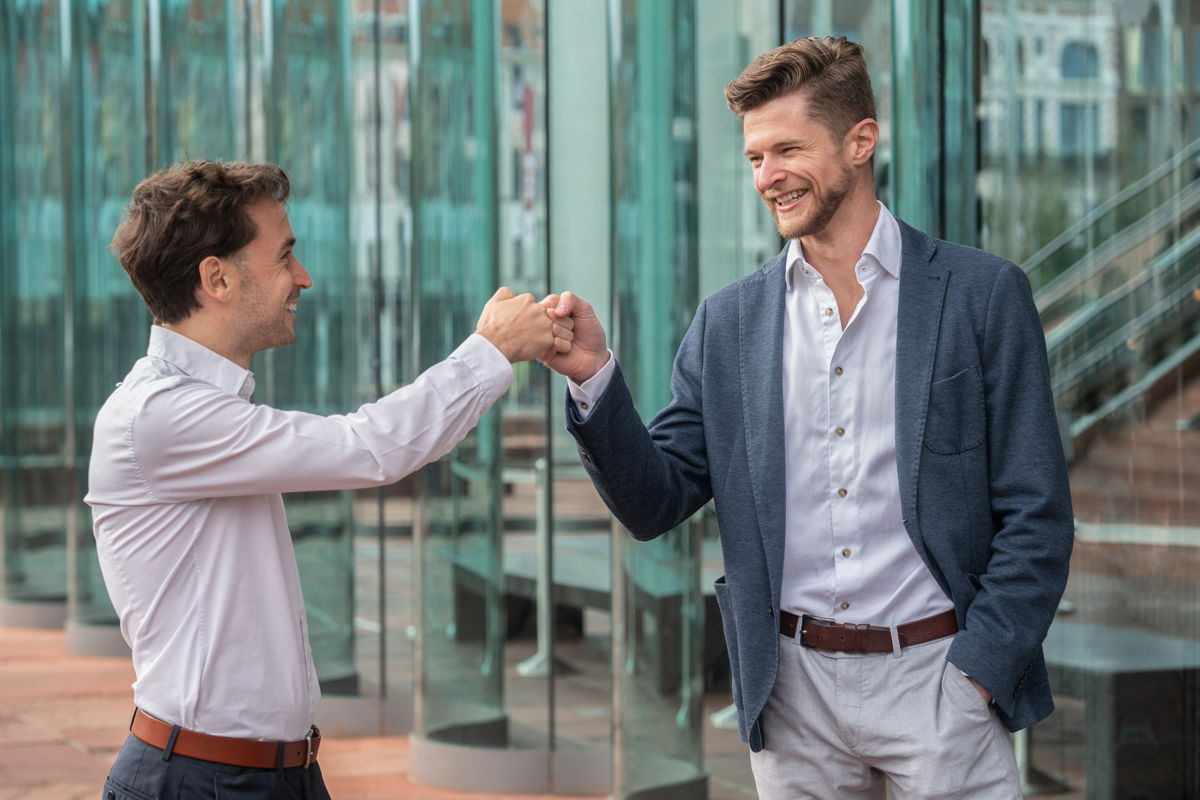 Freya Products - ThuiszorgWebshop
ThuiszorgWebshop (or "Home Care Online Shop") is a concept by Freya Products which since 2017 has focused on empowering the elderly to retain their independence via an online marketplace. They have since expanded operations to include Belgium, France and the Netherlands, promising a specific solution for every possible hurdle. David Lebbe and his team are fully convinced of the power of digital marketing and expect to double their revenue this year. Since the start of the coronavirus crisis, the company's sales have continued to grow. After all, the desire amongst the elderly is no less great to continue living in their own homes for longer, with the right support.
David Lebbe, Founder of Freya Products: "If you know what your customer needs, try to automate your online sales processes as much as possible."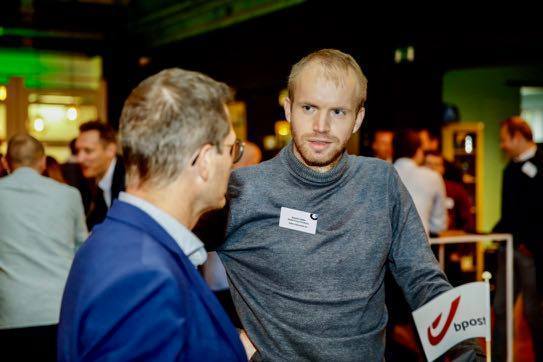 Give a Day
​Give a Day builds local volunteer matching platforms for local councils, schools and charities. They also help companies achieve their SDG objectives via impact days designed to stimulate employees to do volunteer work. Give a Day invests in e-mail marketing that reinforces personalised customer journeys. On top of that, they also give free on and offline knowledge workshops (for a total of 2500 people in 2020). In so doing, Give a Day creates added value and helps build a common story through interaction, cocreation and impact together with their 5000 partners. 
And even though the start-up lost many of those partners as a result of the coronavirus crisis, they are nevertheless forecasting more revenue this year thanks to their cooperative and high-impact approach matched with loyal partners.
Bart Wolput, Founder of Give a Day: "Stop trying to sell products. Solve problems with good solutions and sales will take care of themselves. If you give something of real value, genuinely help and provide support, you will in turn build solid foundations of trust. So give unconditionally, stay true to your values and build relationships with 'partners' instead of 'customers'."
Ray & Jules
​Ray & Jules have occupied themselves with the 'sunny side' of coffee since 2017. They are the first in the world to roast their coffee exclusively with energy from the sun: slow and at low temperature. In so doing, Ray & Jules nurture the ambition to make the coffee industry CO2-free and 100% fair trade by 2050, one cup at a time. 
Ray & Jules engages in a mix of both B2C and B2B online sales with a strong focus on partnership building. They expect to triple their revenue this year and the current sales pipeline and campaign planning seem to confirm this forecast. In any case, the team is determined to achieve that milestone by focusing on direct online sales in combination with concluding key partnerships. 
The coronavirus saw almost all of Ray & Jules' B2B business disappear overnight. However, following a strategy switch to B2C, the company succeeded in boosting their revenue four-fold.
Gert Linthout, network developer of Ray & Jules: "Go outside, listen to what your customer needs and network! But above all, test your product before you finetune your strategy."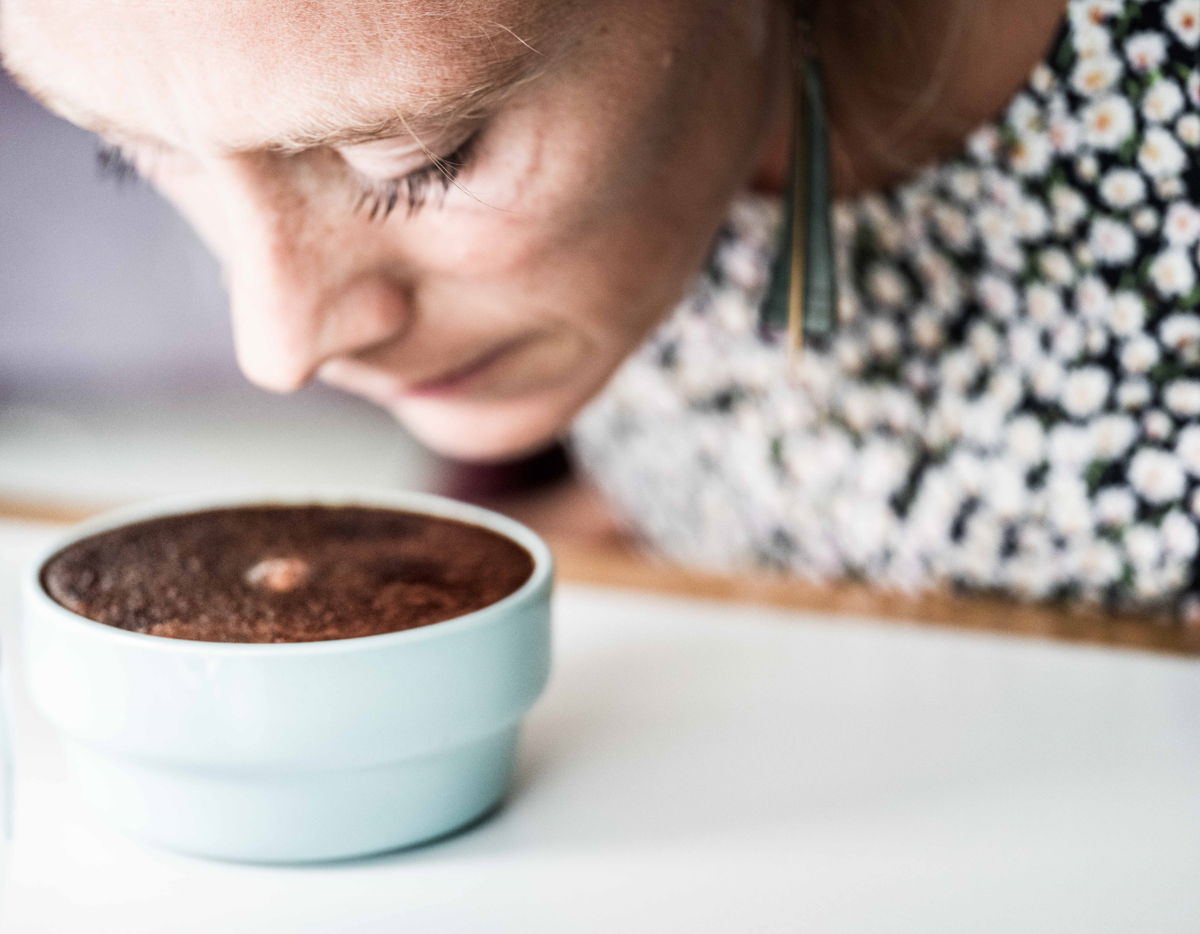 Zapfloor
​Zapfloor offers an all-in solution for managing flexible workspaces. It's also a powerful way to digitise your entire office, enabling your employees to book work stations, meeting rooms, parking bays, etc. quickly and easily. Thanks to the integration of, e.g., smart sensors and access control, zapfloor's software can claim to be significantly future-proof. Founders Thomas Celen and Wouter Schoofs began zapfloor in 2015 and have big ambitions for the future.
The Zapfloor sales team comprises 3 people (including CEO Thomas Celen) and invests in multichannel digital marketing for both inbound and outbound prospecting. Zapfloor is expecting to break through the 1 million euro barrier this year en route to even further growth. 
Partly as a result of the crisis, zapfloor's platform is now also available for corporate clients, making a subtle difference between flexible offices and corporates.
Thomas Celen and Wouter Schoofs, Founders of zapfloor: "Listen closely to your dream customer and tell them how your product or service will make their company more successful. This takes time but the result is a more sustainable relationship, with greater added value and turnover for your customer."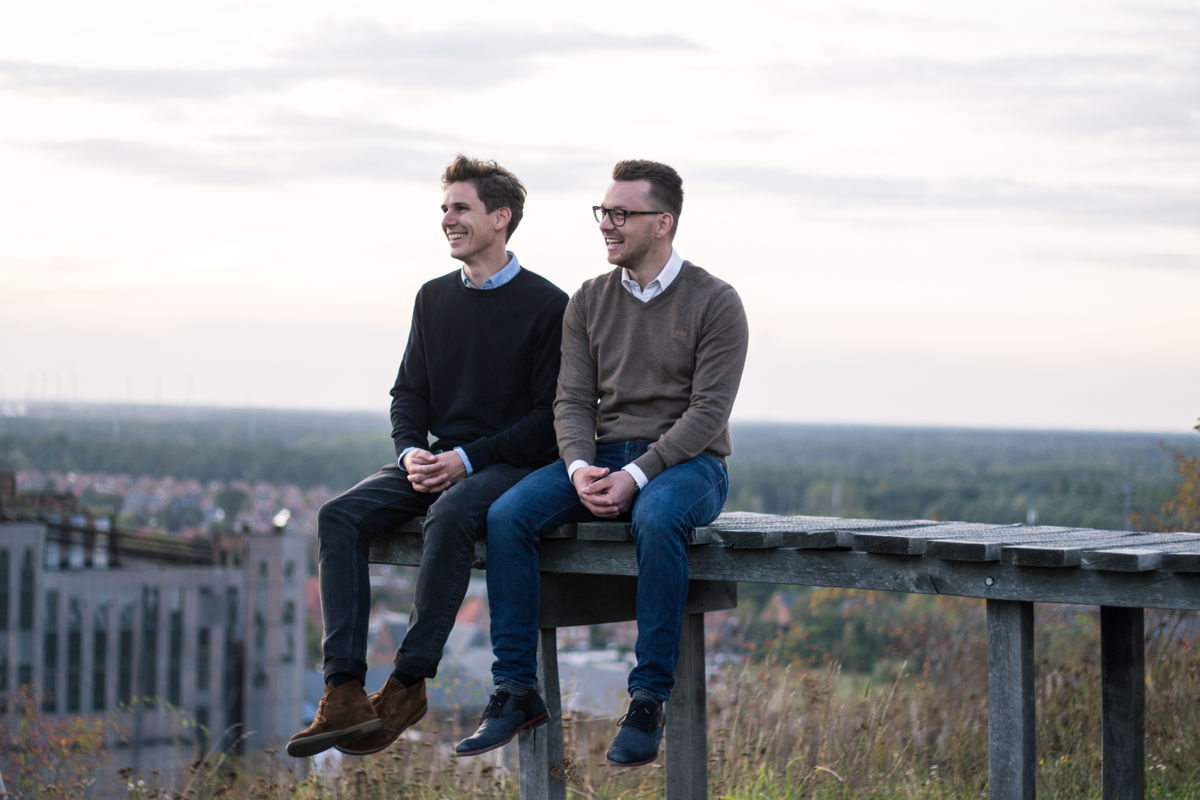 Sales tips from Start it @KBC for start-ups
1. Know when to close the deal
​Get to know the needs of your customers and find out how far along they are in the decision-making process. Listen to the nuances in their use of language: "If we go for option X, do we then get solution Y?" You can learn a lot about whether your customers are mentally ready to go to sea with you company. Very specific questions are another good sign that they are ready to take the plunge. 
​2. Don't give your product away
​Cashflow problems are one of the most common causes of bankruptcy amongst start-ups. So don't just give your product away for nothing. And charge for pilot projects and experiments. Serious customers will be prepared to invest in your proposition.
​3. Build a 'customer success' team
​Keep your existing customers satisfied by giving them the attention they deserve. That's how they will engage in a genuine relationship with your company. It also helps to automate your sales processes and listen attentively to feedback.