WE'RE SMART® WORLD DAY 2020 POSTPONED DUE TO CORONAVIRUS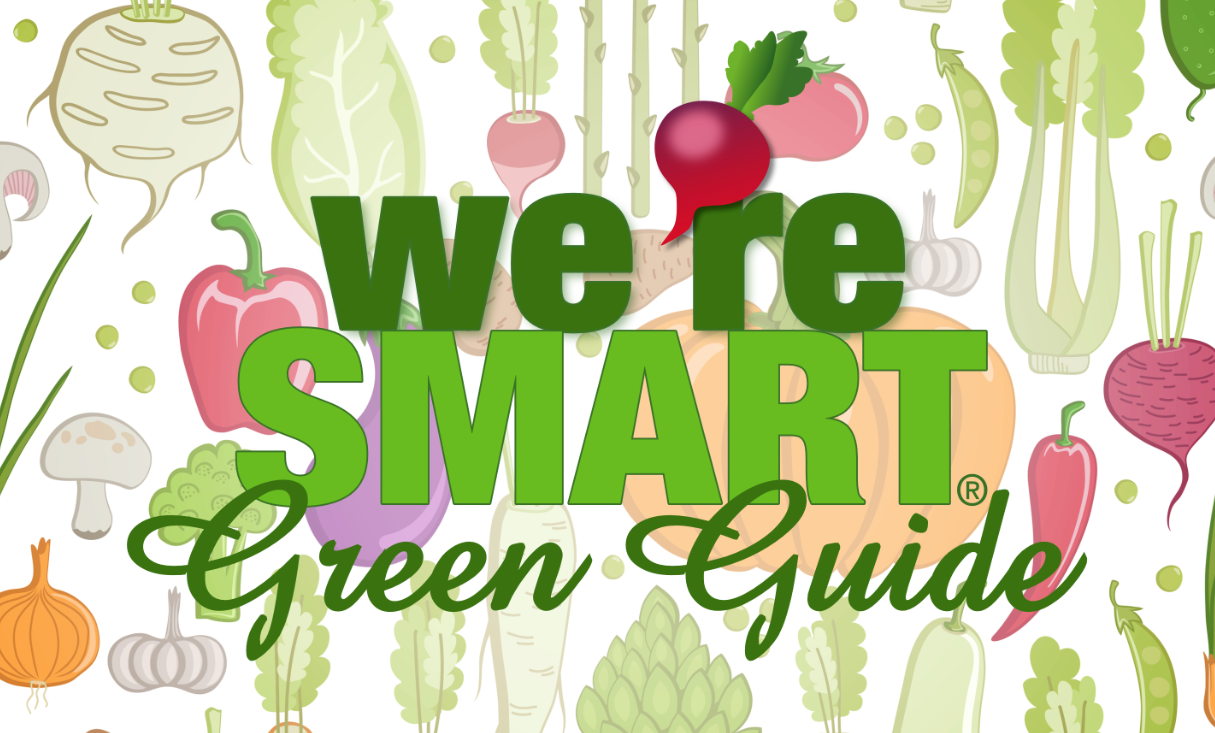 Luxembourg. Due to the global crisis surrounding the Coronavirus (COVID-19), the different governments recommended postponing all events indefinitely. This also means that the WE'RE SMART WORLD DAY will be postponed with the launch of the WE'RE SMART GREEN GUIDE on 4 May 2020 in Coque in the Grand Duchy.
Make a note of the new date of the event in your calendar: Monday 21 September, same program, same venue.
Together with all those involved in the organisation team, we have decided to launch the We're Smart Green Guide in 2 phases.
Online launch of new restaurants and radishes on 4 May
May 4th remains the launch date for the new We're Smart® Green Guide 2020 with its new restaurants and new radishes (more than 950 restaurants in 42 countries). All information will then be delivered digitally, both to the media, to the restaurants and partners involved, and to the general public via newsletters and social media.
We will also announce already the Awards for 'Best Veggie & Best Vegan Restaurants of the World'.

"The Week of Fruit and Vegetables©" with cauliflower and grapefruit as fruit and vegetable of the year and the We're Smart® Academy will be explained more elaborately.
We're Smart World Day on 21 September
On Monday 21/9 the event in Luxembourg will continue with the same scenario and theme. We will focus on the We're Smart® Future Awards 2020, the We're Smart® Best Vegetables Restaurants Awards 2020 (13 countries) and the new TOP100 Best Vegetables Restaurants© World 2020.
During that event, 6 well-known vegetable restaurants will provide an exceptional vegetable reception.
Réné Mathieu organises a "Special Think Vegetables! Think Fruit!®" dinner for which everyone can sign up (limit up to 150 guests)!
On the We're Smart World Day we will debate with specialists around 2 themes:

1. "Vegetable fermentation in gastronomy!"
The following speakers already confirmed their presence:
Sang Hoon Degeimbre, L'Air du Temps - 5 Radishes, the pioneer
René Mathieu, Château de Bourglinster - 5 Radishes, the importance of the right seasons
Aaron Adams, Fermenter - 5 Radishes, a real fermentation restaurant
Sylvester Schatteman, Hofke van Bazel - 5 Radishes, vegetable drinks
Sylvie Rouen, scientist in microbiology & aromatology
2. "Food (r)evolution in the air!"
Think Vegetables! Think Fruit!® on airplanes.
The next speakers already confirmed their presence:
Philippe Pelletier, Representative of LUXAIR
A representative of QATAR AIRWAYS
A representative of THALYS
Toni Deconinck, June, World Travel online Magazine
René Mathieu, Château de Bourglinster - 5 Radishes, creator of the 80/20 recepten for LUXAIR
Would you like to interview Frank Fol, The Vegetables chef, the winners or the speakers? Then please get in touch with Saar Dietvorst via [email protected] or +32 468 19 75 07.
////
For further questions, please contact:
Organisation - [email protected]
PR Office - Content Cats - [email protected]