WORLD FIRST: Meal box Ekomenu launches receipt with true impact of food choice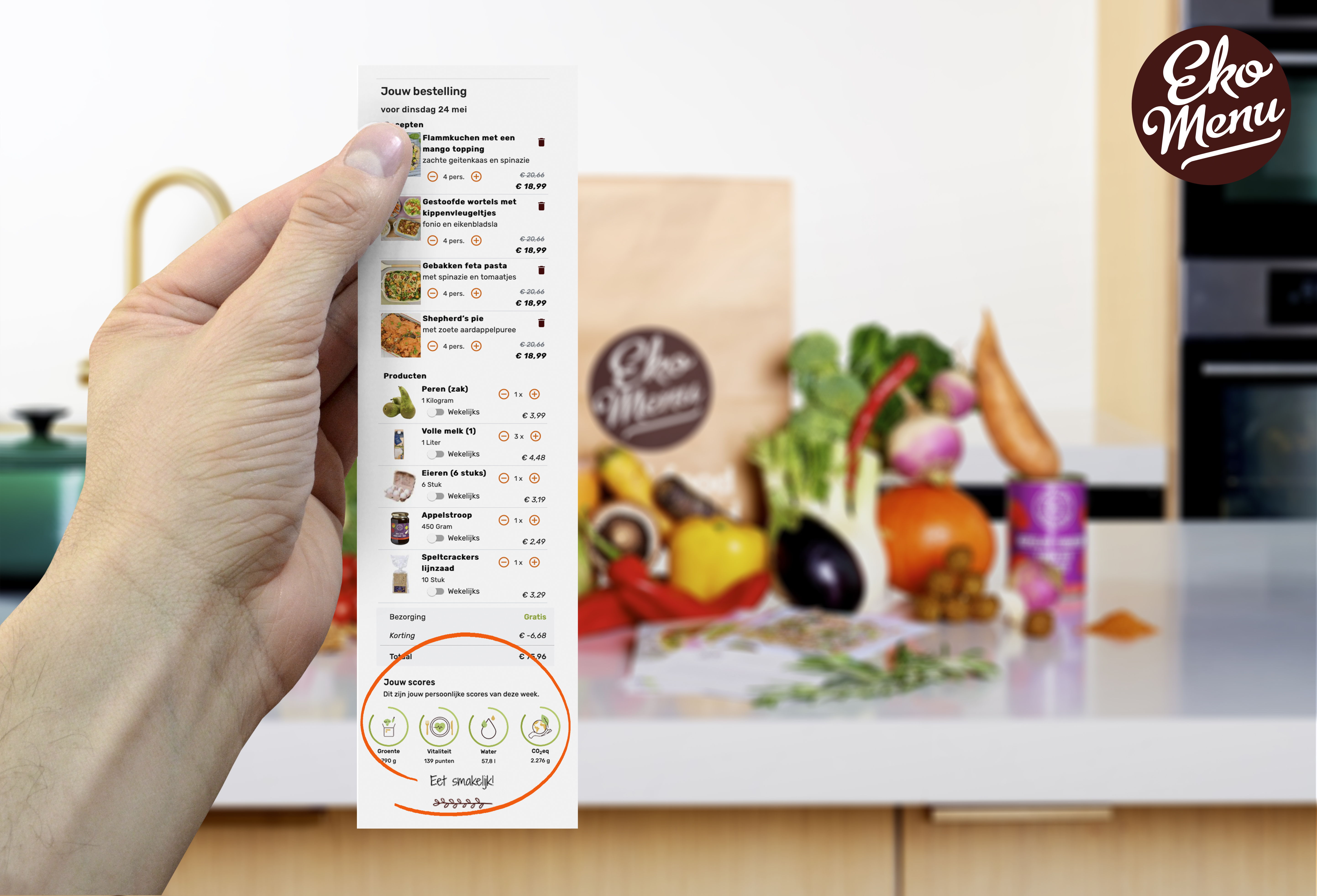 Hoegaarden – Meal box Ekomenu is the first worldwide ​ to offer transparency in the impact of the different meals. When ordering and paying, not only are the costs shown on the digital receipt, but also the impact on health and environment. When ordering, consumers are enabled to choose meals in which the amount of vegetables, vitality, CO2 emissions and water consumption are made completely transparent. In this way, Ekomenu wants to encourage people to eat more vegetables and to choose pure, plant-based and organic food more often. For example, Ekomenu wants to concretely encourage customers to order an evening meal with 45% less CO2 emissions than the average evening meal of 1690 grams. To contribute to achieving the Sustainable Development Goals for 2030.
Ekomenu customers can choose from 25 different meals every week. On average, Ekomenu meals contain more than 300 grams of vegetables, which contributes to a 20% reduced risk of disease, 45% less CO2 emissions and 50% less scarce water consumption. Each meal has a unique foodprint. Jack Stroeken, CEO and founder of Ekomenu: "Of course there are also meals with a less positive foodprint, such as recipes with beef or veal. But we also show the impact. We want to be 100% transparent, so that customers experience the impact of their food choices themselves."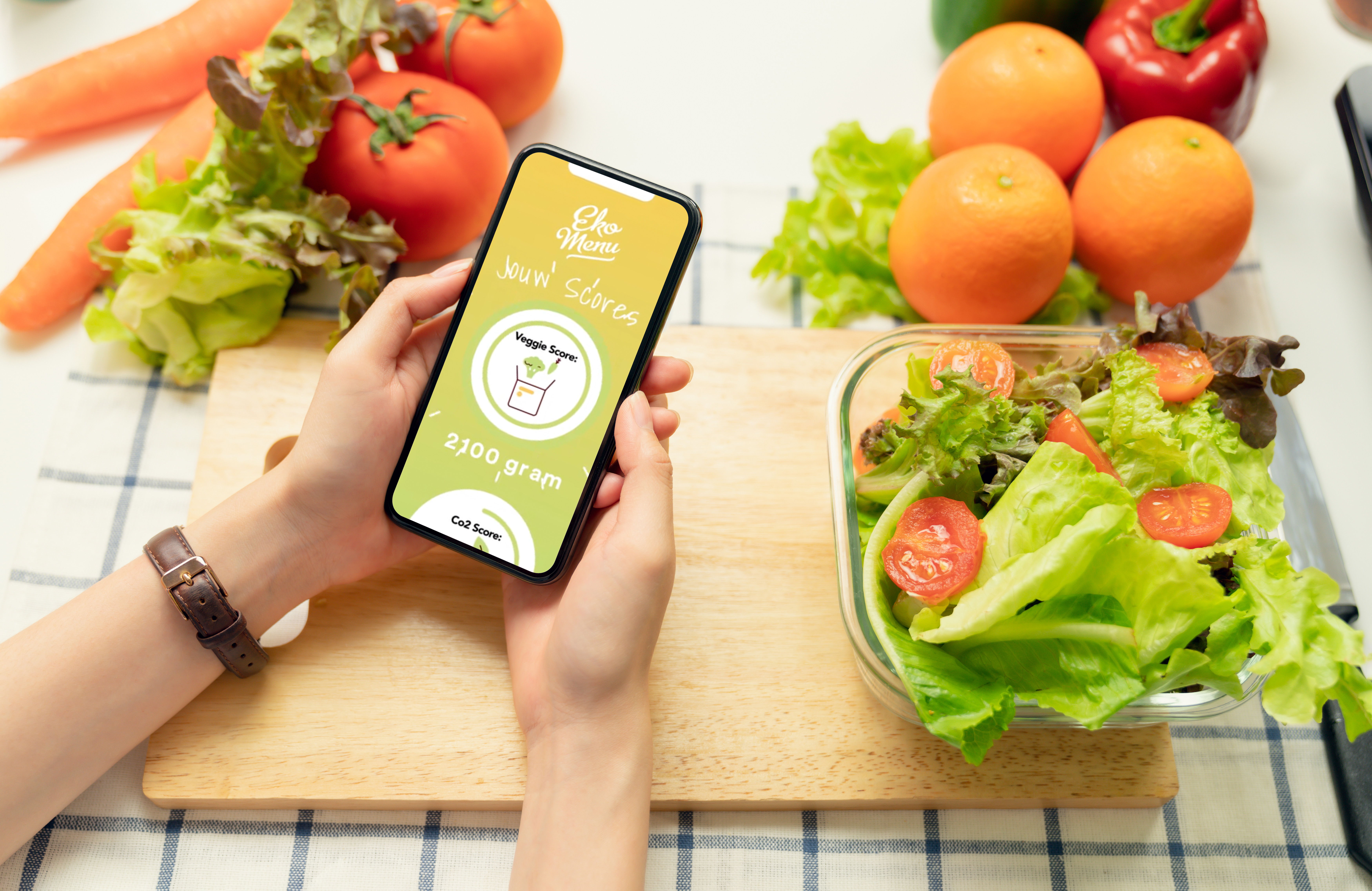 Jack Stroeken: "If we want to take good care of our planet, it is only logical that we should be aware of the impact of our actions. Few people know that almost 200 liters of water per 100 grams are used to produce an avocado*, or that the production of one hamburger** is equivalent to driving about 16 kilometers in a passenger car or taking a six-minute shower for a month. With Ekomenu, we make that clear from now on. In future, people can determine for themselves what the impact of their meal is. Challenge yourself and go for the lowest CO2 emissions or go for dishes with the most vegetables."
Vegetables, vitality, CO2 emissions and water consumption
The foodprint of Ekomenu consists of four pillars: vegetables, vitality, CO2 emissions and water consumption. Ekomenu is a Certified B Corporation and is committed to solving social and sustainability issues. What we eat has a huge impact on our well-being. In Europe, diet-related diseases such as obesity, cardiovascular disease and cancer are responsible for 70% of deaths. Stroeken: "Food can do so many positive things for your health. That is why we now indicate for each pillar what the impact is of your choice and what you may choose better. Think of lots of vegetables, whole grain and unprocessed ingredients or an extra vegetarian meal. By eating healthier, you gain longevity for yourself and for future generations."
Vegetable Counter
On average, the Dutch eat 131 grams of vegetables per day. That is only 52% of the recommended daily amount of 250 grams. Ekomenu goes for 300 grams of vegetables per day because this not only prevents shortages, but also achieves additional health benefits. With the Vegetable Counter, Ekomenu challenges customers to eat 2100 grams of vegetables every week, according to a sustainable diet. This means that eating behaviour contributes to a positive foodprint through a low environmental impact and a healthy life for yourself and future generations.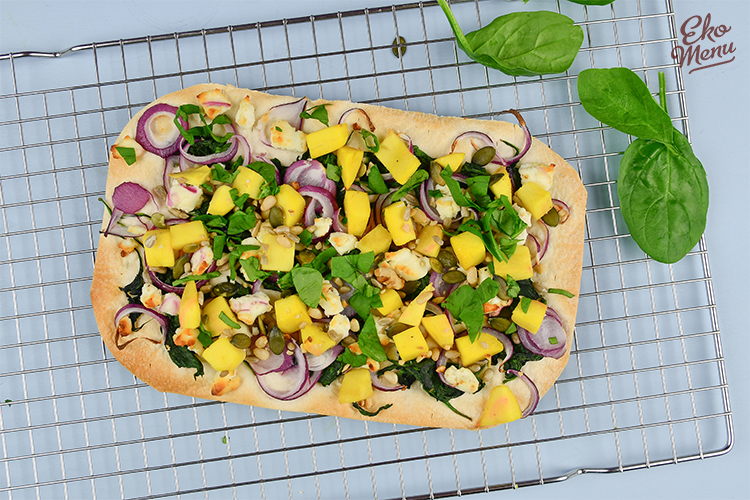 View the page about the foodprint of Ekomenu here. Here you can also download the extensive data report with substantiation and calculations of the scores.
*https://www.voedingscentrum.nl/encyclopedie/watergebruik.aspx
​**https://www.businessinsider.nl/vlees-eten-slecht-milieu/
---
Press Contact
---
Ekomenu - The healthy meal box
​Tasty and healthy food is good for body and mind, but not always easy. Ekomenu is the healthy meal box that helps you with a weekly menu that ​ is 100% in line with your personal eating wishes and goals. You can choose vegan, variety, gluten-free, protein-rich, and many more. The products are super fresh and come from as close by as possible. Ekomenu supplies 100% organic ingredients and the menus are composed by our own chefs and dieticians. And not to forget; having your meals from meal boxes is not more expensive as we calculate at the end of the month. In short, for the same money you eat organic food!